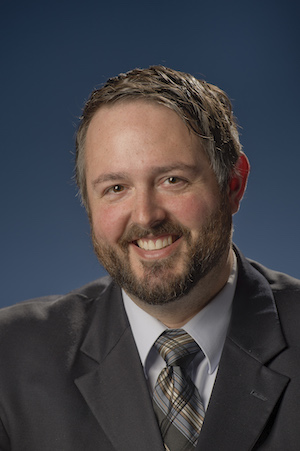 Graham Reeves joins the admissions team after a career in English as a Second Language. He taught in Mexico, South Korea, and in the United States. He has a Bachelor of Arts in History from Calvin College and a Master of Arts in TESOL from Michigan State University. In his time working with language learners, he saw how learning skills like second languages, mastering new technologies, and earning certifications can transform students' lives and allow them to reach goals they hadn't even dreamed of before.
A native of Southwest Michigan, in his free time he loves visiting the beach near Lake Michigan and taking walks in the forest. At home, he's trying out new recipes and experimenting with local produce in whatever season it happens to be.
"It's so interesting to see all the changes that have been happening here at Trine and watching students achieve their goals." he said "It's inspiring."
Tweet us or tag us on Instagram (@TrineAdmission) when you have decided that you are #TrineBound. We'll favorite and retweet!
Graham Reeves
Assistant Director of Dual Enrollment
260.665.4665
800.347.4878
reevesg@trine.edu