Grammy winner Michael Bolton brings charm to T. Furth Center on Dec. 4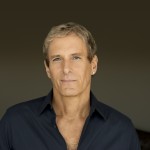 Multiple Grammy Award-winning singer and songwriter Michael Bolton will tap his soulful voice and charm when he performs Dec. 4 at Ryan Concert Hall, T. Furth Center for Performing Arts.
Tickets – $70, $85 and $95 – for the concert at Trine University go on sale at 10 a.m. Friday, June 12, at trine.edu/furth.
Bolton has sold more than 53 million albums and singles worldwide and continues to tour the world each year. He maintains a full schedule writing, recording and taping for various projects spanning music, film, television and theater. The singing star also remains focused on humanitarian causes through his Michael Bolton Charities along with other social and political organizations.
As a performer, Bolton has won two Grammys for Best Pop Male Vocal performance, six American Music Awards and a star on the Hollywood Walk of Fame. His songwriting prowess has resulted in more than 24 awards from Broadcast Music, Inc. and American Society of Composers, Authors and Publishers; nine Million-Air awards and the Hitmakers Award from the Songwriters Hall of Fame.
Eight of his albums ranked in the top 10, with nine No. 1 singles. His "Soul Provider" album cemented his success with more than 12.5 million copies sold and numerous chart-toppers including the No. 1 hit "How Am I Supposed to Live Without You," which earned Bolton his first Grammy. The pivotal album also includes the hit singles "When I'm Back on My Feet Again," "How Can We Be Lovers," "Soul Provider" and the Grammy-nominated "Georgia on My Mind."
Songs written by Bolton have been recorded and performed by a diverse list of more than 100 artists, ranging from superstar Cher to hip hop king Kanye West to country star Wynonna.
Wynonna and The Big Noise are also coming to Ryan Concert Hall with a show at 8 p.m. Friday, Aug. 14. Tickets, available at trine.edu/furth, are $55, $80 and $90.