Allen Hersel is new chief academic officer at Trine University
A longtime professor at Trine University has been appointed the new chief academic officer.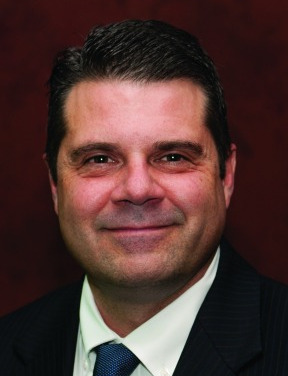 A. Allen Hersel, Ph.D., will begin his new role June 1. As the vice president of academic affairs, Hersel will focus on providing leadership and vision to continue the tradition of a quality educational experience for all Trine students. He will also continue to serve as dean of Trine's new College of Engineering and Business, which was established and he was selected to lead in January.
"Allen's experience as an educator and leader will be valuable," said Earl D. Brooks II, Ph.D., Trine president. "He will carry on our tradition of rigorous academics and quality programs designed to prepare students for today's demanding careers. He has also continually demonstrated the best of classroom instruction and practices to help ensure student success."
In 2006 and 2011, Allen was recognized with McKetta-Smith Excellence in Teaching Awards. He also earned the Moore Excellence in Teaching Award in 2011.
"It's an honor to lead such a talented and diverse academic team at Trine," Hersel said. "I look forward to working with faculty who are so dedicated to student success."
Hersel came to Trine in 2003 when he joined the faculty of the McKetta Department of Chemical & Bioprocess Engineering in the Allen School of Engineering and Technology. He served as McKetta Department chair from 2006-2009 and has served on Trine's Academic Council since 2014. He earned a doctorate from Yale University, a Master of Science from University of Kansas and a Bachelor of Science from University of Missouri-Rolla.
Before coming to Trine, Hersel worked as a process chemist and engineer for PQ Corp., Koch Industries and Kellogg Brown and Root. He enjoys developing novel bio-separation laboratory experiments that incorporate active, cooperative learning and making them universally accessible through the Internet.
Hersel replaces John Shannon, Ph.D., who has accepted the position of vice president for academic affairs at Indiana Tech.