Oak Ridge Boys coming to T. Furth Center for Performing Arts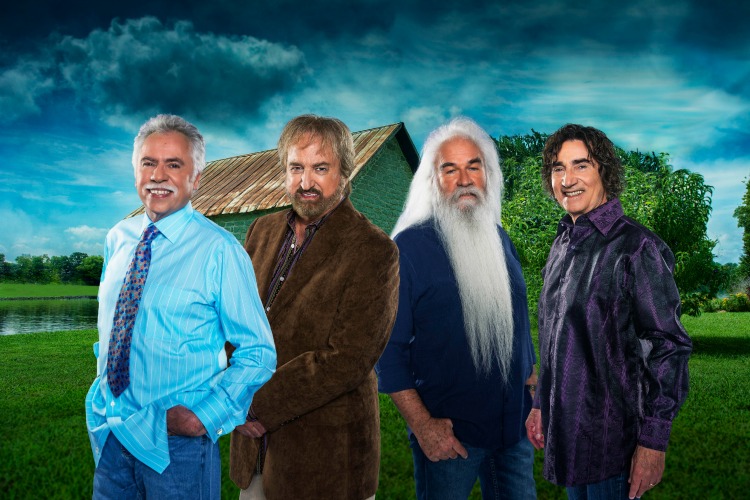 By Catherine E. Porter
marketing and communication major '16
The Oak Ridge Boys will bring four decades of charted singles and 50 years of tradition to Trine University this fall in an exciting stage show full of four-part harmonies and upbeat songs.
The Oaks, known for their country-pop chart-topper "Elvira" and other hits such as "Bobbie Sue," "Dream On," "American Made" and "Fancy Free," will perform at 7 p.m. Saturday, Oct. 10, at the T. Furth Center for Performing Arts, Ryan Concert Hall. Tickets go on sale at 10 a.m. Friday, March 6, with prices of $50, $55 and $60. For tickets, visit trine.edu/furth.
Led by Duane Allen, the group includes bass singer Richard Sterban, tenor Joe Bonsall and baritone William Lee Golden. The Oak Ridge Boys put on a high-energy stage show with more than 150 personal appearances every year. Career highlights include:
Four Academy of Country Music Awards, two American Music Awards, four Country Music Association Awards and five Billboard Awards, among other awards
Twelve gold, three platinum and one double platinum album
More than a dozen national No. 1 singles and one double platinum single
More than 30 Top Ten hits
Forty-one years after Allen, Sterban, Bonsall, and Golden appeared together onstage, they celebrated 41 million Recording Industry Association of America-certified records sold and signed a new record deal with Los Angeles-based Cleopatra Records. Their first live country hits recording "Boys Night Out," was released April 15, 2014.
The Boys Night Out Tour will take the Oaks across the U.S. and Canada with stops in Nevada, Florida, California and more before their October visit to Angola.
The T. Furth Center for Performing Arts is located at 500 W. Maumee St. For a complete list of concerts, including the Free Concert Series, visit trine.edu/furth.