Gov. Pence to hold community conversation at Trine
OCT. 27 -- Area residents are invited to a community conversation with Indiana Gov. Mike Pence next week at Trine University. Also during the visit, the governor will present an award to one of the namesakes and supporters of the university.
The free public event begins at 1 p.m. Wednesday, Oct. 28 in Fabiani Theatre, Rick L. and Vicki L. James University Center, 720 Thunder Drive. After he welcomes guests, Pence will open the floor for residents to ask questions and he will provide answers. Everyone is encouraged to attend and pose questions about matters of importance to them.
Pence has been traveling the state to host these question-and-answer sessions.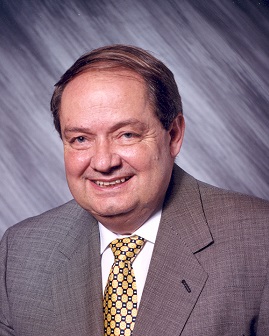 A highlight of Pence's visit will be the awarding of the Sagamore of the Wabash to Ralph D. Trine, a member of the university Board of Trustees, alumnus and supporter of the institution named for him and his wife, Sheri, also a Trine trustee. The Trines are local business owners and philanthropists.
The award, created in 1945 during the term of former Gov. Ralph Gates, recognizes recipients for their dedication and service to the state, their communities and counties.
Visitors may park in the lot adjacent to Zollner Athletic Stadium. The lot is south of Thunder Park Drive just west of the railroad tracks between Darling and Summit streets.