Buttons remind Trine community to vote for Sherry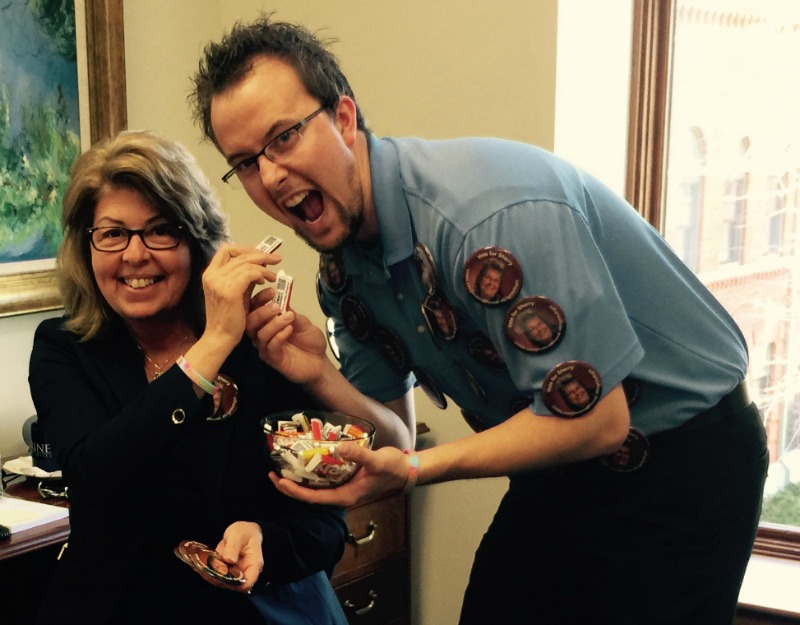 Jeremy Howard is ready to eat chocolates that have a reminder to vote for Sherry. Jeremy was in the office of Dareen McClellan to deliver a Vote for Sherry button on Friday.
Put on a button and vote for Sherry
Everyone is asked to keep voting for Sherry Albright in the national Cintas Janitor of the Year contest. During the lunch hour Friday (April 17), Jeremy Howard, director of Student Activities, distributed buttons that remind people to vote for Sherry. To cast a vote each day until May 1, visit trine.edu/sherry.
On Thursday (April 16), the Herald Republican featured a photo of Sherry, Mayor Richard Hickman and Storm taken in the mayor's office on Wednesday when the mayor showed his support for Sherry.