Sherry Albright touts Trine on WLKI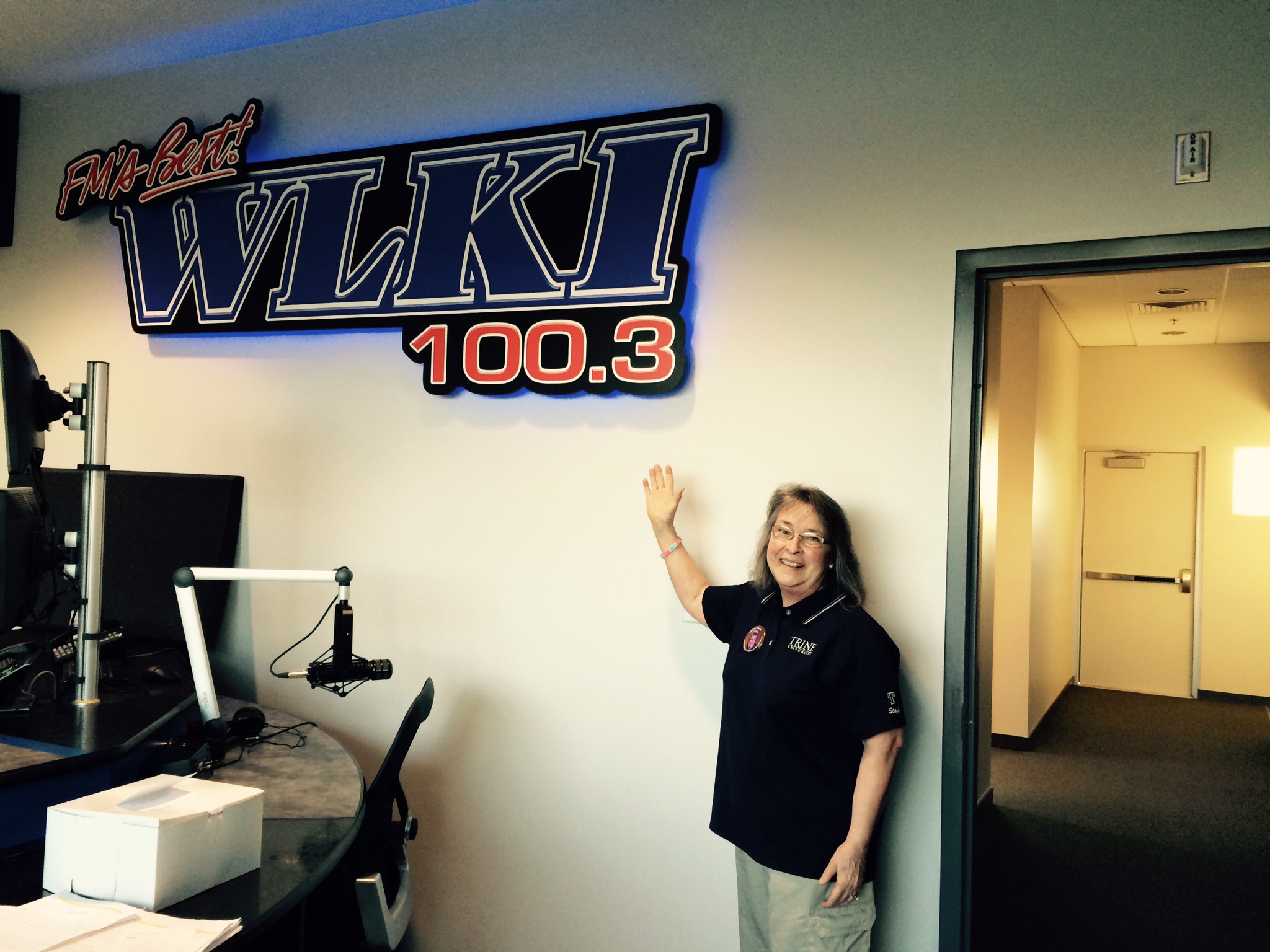 Listeners of this morning's (April 28) Morning Renegades show on WLKI were treated to the kind words and warm thoughts of Trine housekeeper Sherry Albright, who was featured during the morning drive.
Sherry, a finalist in the Cintas Janitor of the Year national contest, was on air to tell about the contest and to ask listeners to vote for her once a day through Friday at trine.edu/sherry. And, Sherry being the ambassador she is for Trine used the opportunity to give shout outs including:
Trine's great students and everyone else on campus who has supported her;
Bon Appetit, Trine's food service provider, for sending fresh muffins to share with the Morning Renegades;
Trine's beautiful campus, noting that facilities have been updated and encouraging visits to campus;
Thunder football team and other athletic teams for all the excitement they bring to Trine;
Thunder softball, touting the team's success and inviting folks to the 2015 MIAA Championship at Trine on Thursday and Friday;
Her fellow housekeepers, noting that any one of them could have been nominated and each deserve accolades.
.Leah Helmick, housekeeping/training manager, shared thoughts on the Cintas contest and how proud everyone is to have a national finalist.
Voting continues through Friday, May 1, with everyone encouraged to vote once a day for Sherry at trine.edu/sherry.