Trine University creates College of Engineering and Business
Trine University has created the College of Engineering and Business in a nod toward today's collaboration between professional engineers and business leaders.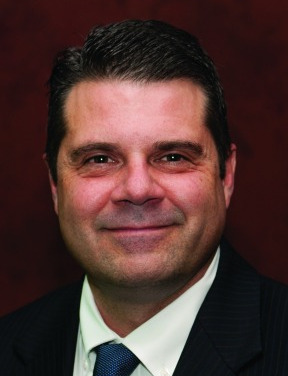 Trine's Allen School of Engineering & Technology and Ketner School of Business, each with accredited programs, are now in the new College of Engineering and Business. Allen Hersel, Ph.D., will lead the new school as assistant vice president for engineering and business.
The new organizational structure blends the multiple strengths of each school to develop engineering and business skills for students who will be responsible for innovative solutions and results in the 21st century. The schools will also maintain their partnership with Innovation One, Trine's incubator for creativity, invention and design. Innovation One provides opportunities for experiential learning and working with business and industry professionals.
"The strong reputation of the engineering programs of the Allen School will complement the strengths of the Ketner School to enhance learning. The success of each school is what yields such a winning combination," said Earl D. Brooks II, Ph.D., Trine president. "Factor in Innovation One and students have opportunities to work in laboratories and engage with manufacturers, businesses and corporations to enhance what they have learned in the classroom. The new structure packages all of these benefits for students under one umbrella, which is effectively immediately."
Students in the Allen School and the Ketner School will not experience change as a result of the new college.
This fall, the Ketner School will return to Ford Hall, which is currently being renovated. The refurbished facility will feature the latest in classroom technology, a trading center, the Rhoads Center for Entrepreneurship and the golf management program and laboratories.
Trine is known for offering programs tailored to prepare students for success in today's world with fast-changing technology and a challenging economy. Trine graduates are in demand as employers seek those who can solve problems, cultivate ideas, make informed decisions and put theory into practice. Trine's 97 percent job placement rate is evidence of the high caliber of graduates.
Majors in the Allen School are biomedical, chemical, civil, computer, electrical and mechanical engineering and design engineering technology. The Ketner School awards majors in accounting, finance, golf management, international business, management, marketing and sport management.
Hersel, who is at the helm of the new school, was named associate dean of the Allen School in summer 2014. Previously, he was chair of the chemical engineering department for three years and has been teaching chemical engineering at Trine since 2003.
Visit the website to learn more about the Allen School of Engineering & Technology, the Ketner School of Business and Innovation One.