Warren promoted to director of golf operations at Zollner Golf Course
By Catherine E. Porter
marketing and communication major '16
Trine University recently announced Noah Warren as the new director of golf operations at Zollner Golf Course.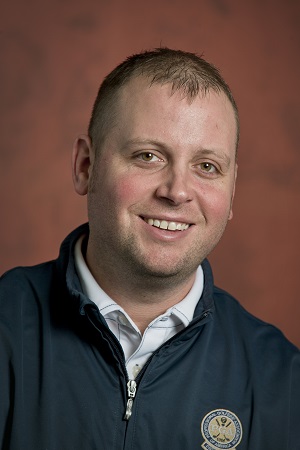 Warren, a native of Athens, Mich., attended Tri-State University and graduated with a bachelor′s degree in golf management in May 2007. He was a four-year member of the varsity golf team at Tri-State and has been a member of the Professional Golfers' Association of America since 2012.
Prior to joining the staff at Zollner, Warren interned at Battle Creek Country Club in Battle Creek, Mich. Warren has served as the assistant golf professional at Zollner Golf Course since May 2007 and is starting his ninth season there.
Newly reduced 2015 rates for play at Zollner Golf Course are $29 for 18 holes on a weekday or $39 for 18 holes on the weekend. Senior rates are $25 and $35 for weekdays and weekends, respectively. Prices include cart rental.
Zollner will be opening soon for the 2015 season. For more information, visit www.trine.edu/zollner.