Wynonna and The Big Noise coming in August to T. Furth Center for Performing Arts
Five-time Grammy winner Wynonna will bring her unique brand of storytelling and commanding voice to Trine University when she performs at Ryan Concert Hall in the T. Furth Center for Performing Arts.
A 30-year music veteran with a long list of hits, Wynonna has created a high-energy show with her band the Big Noise. They plan to perform her biggest hits, a selection of her favorite covers and a couple of brand new songs set for release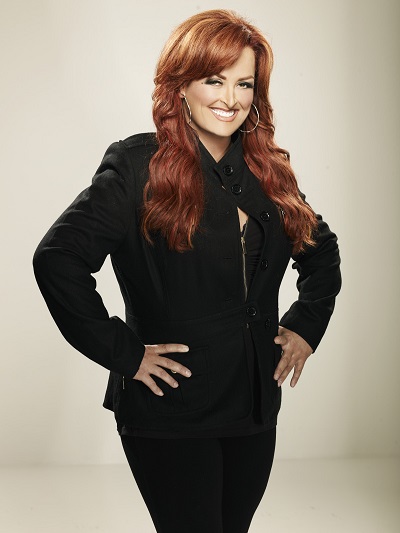 on her forthcoming album.
Wynonna and The Big Noise, a three-piece band lead by her husband, producer and award-winning artist Cactus Moser, are scheduled to perform at 8 p.m. Friday, Aug. 14, at the Trine venue. Tickets go on sale at 10 a.m. Friday, May 15, at trine.edu/furth. Tickets are $55, $80 and $90.
Wynonna launched her musical career with her mother, Naomi Judd, in the hit act The Judds. They landed a contract with RCA in 1983, rose to superstardom and remained an unstoppable duo throughout the decade with chart-toppers such as "Why Not Me," "Mama He's Crazy" and "Grandpa (Tell Me 'Bout the Good Ol' Days)."
After earning multiple Grammy, Country Music Award and American County Music awards, the duo ended their legendary run with a record-breaking farewell tour in 1991 after Naomi Judd was diagnosed with Hepatitis C. By popular demand, the mother-daughter team logged two successful tours with the Power to Change tour in 2000 and The Last Encore in 2010.
As a single act, Wynonna continued to wow her fans, beginning with her quintuple platinum 1992 solo "Wynonna." Her debut solo album yielded four No. 1 hits and at the time was the best-selling country album ever by a female artist.
Currently, she's recording her eighth studio album which she describes as "vintage yet modern."
During the past year, Wynonna and her husband/band leader Moser wrote and recorded "Follow Me," a soulful, acoustic-driven track for the 2014 feature film "The Hornet's Nest."
Wynonna won the Top Female Vocalist of the Year award at the American County Music Awards in 1994 and Rolling Stone magazine dubbed her "the greatest female country singer since Patsy Cline." She has sold more than 10 million albums that spawned six chart-toppers.
A New York Times bestselling author, Wynonna revealed yet another talent with Got Soul, her line of women's shoes that debuted in 2014. The collection features bedazzled sneakers, wedges and flats featured in boutiques across the nation.
Wynonna's career continues to evolve, piquing the interest of her fans. Her August show at the T. Furth Center is sure to wow.