Buehrer presenting senior recital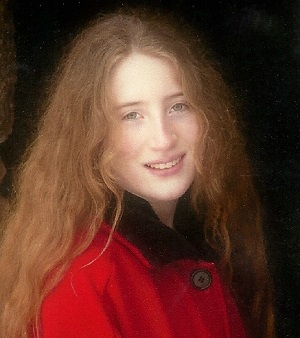 Soprano August Buehrer of Angola, a music major at Trine University, will present her senior recital beginning at 5 p.m. Sunday, April 2, in Fabiani Theatre inside the Rick L. and Vicki L. James University Center on Trine's campus.
Buehrer will open the program with "How Beautiful are the Feet" and "He Shall Feed His Flock" from George Frederic Handel's "Messiah." Next she will perform "Als Luise Die Briefe Ihres Ungetreuen Liebhabers Verbrannte" by Wolfgang Amadeus Mozart, followed by "Pie Jesu" from "Requiem in D minor by Gabriel Faure.
Next "Le Bestiaire" by Francis Poulenc, and the program will close with "Three Songs Without Words" by Paul Ben-Haim.
Laura Dallman, an adjunct music instructor at Trine, will provide accompaniment on the piano. Buehrer studies voice with Ashlee Bickley, also an adjunct music instructor at Trine.
The program is free and open to the public.