Overton earns Ph.D.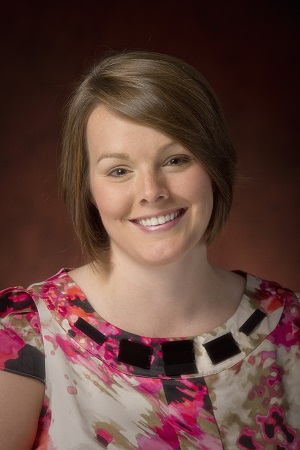 Ashley Overton, assistant professor in the Franks School of Education at Trine University, passed her dissertation defense on Wednesday, March 22, earning her Ph.D. in educational administration from Indiana State University in Terre Haute.
"By earning her Ph.D., Dr. Overton continues to demonstrate her passion, initiative and deep understanding in the field of education," said Anthony Kline, Ph.D., dean of the Franks School of Education. "Her enthusiasm and optimistic attitude are contagious to both her students and peers. We are grateful to have Dr. Overton at Trine University."
Overton's dissertation was titled, "Family Literacy Bags: A Rural-Appalachian Approach for Parent Involvement and Education."
In her study, she investigated the implementation of a Family Literacy Bag program at a rural Appalachia school. A Family Literacy Bag includes two or three children's literature books, usually on a related theme, along with a list of activities for children and parents to do while reading the books and afterward. The program is designed to encourage parents to become more actively involved in their child's reading and literacy skills.
The results suggested that, by providing specific tools and techniques for parents, the Family Literacy Bags increased parental involvement in their child's literacy.
"I found my passion in serving children whose literacy achievement is limited due to socio-economic status, limited print resources at home, lack of intrinsic motivation or limited parental involvement," Overton said. "Like this investigation and study, I strongly believe that parents and schools should work together in order to increase student achievement at home and in the classroom. In addition, I believe that schools should set the tone for a positive parental involvement climate by providing parents with the tools and skills they need to help their children within the home."