Haunted Hall of Humanities returns through Halloween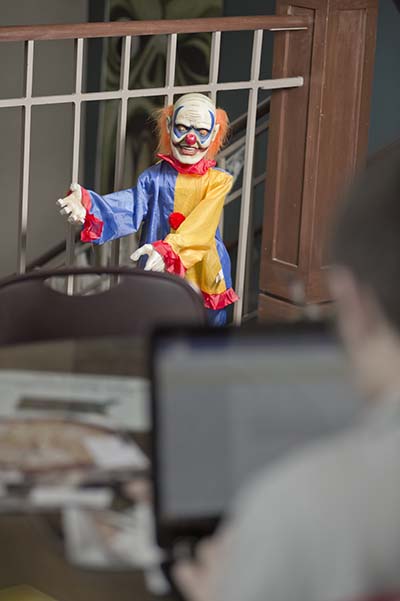 Trine University's Department of Humanities and Communication will present its annual Haunted Hall of Humanities beginning Tuesday, Oct. 24, through Tuesday, Oct. 31.
Taylor Hall of Humanities will be decorated throughout the week. The public is invited to see frightful sights throughout the historic building.
From 11 a.m. to 2 p.m. Wednesday, Oct. 25, a Halloween-themed food truck will be presented by Fork & Fiddle Food Truck in front of C.W. Sponsel Administration Center. Lunch options include Monster Crab Cakes, Pork in a Casket, Goblin' Up Tacos, Zombie Boat, Chili from Hall and Flesh-Made Pub Chips.
The annual Poe Night will begin at 7 p.m. Wednesday in Wells Theater inside Taylor Hall. Presented by storyteller and professor Lou Ann Homan's speech students, the evening will feature recitations and performances of some of Edgar Allen Poe's most famous spine-chilling short stories and poetry.
On Thursday, Oct. 26, "It Comes at Night" will be presented as part of the Overlooked Film Festival, beginning at 7 p.m. in Fabiani Theatre in the Rick L. and Vicki L. James University Center. Joel Edgerton stars as a man trying to protect his family from a virus, but the true threat may be much closer to home.
Trine students, faculty and staff are welcome to show off their creativity in the Hac of Treat Costume Contest from 9 a.m. to 3:30 p.m. Oct. 31. Prizes will be awarded for Best Group/Duo, Funniest, Scariest, DIY and Faculty.