Schinker named head of Trine's Centreville Education Center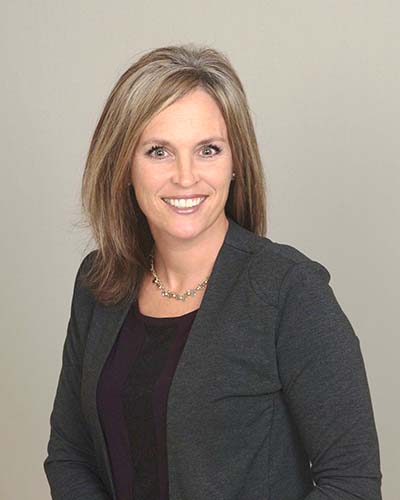 CENTREVILLE, Mich. — Trine University has named Regina Schinker, Ph.D., director of its education center in Centreville, Michigan.
"Working with (Dean Ryan) Dombkowski and the entire College of Graduate and Professional Studies team is an incredible opportunity," she said. "I'm grateful for the chance to make an impact, on behalf of Trine University and my colleagues, in my community. I feel fortunate to be able to merge my passion for higher education and my commitment to the region as the Centreville Education Center director."
Schinker previously worked at Trine as an adjunct faculty member, and also had served in several capacities, including most recently as teaching and learning coordinator, at Davenport University in Grand Rapids, Michigan.
"During my time as an adjunct instructor for Trine, I've been impressed with our students' dedication to learning and persistence toward their personal goals," she said. "Working with our student-scholars over the last several months inspired me to pursue the director position. I am excited to be able to play a greater role in their academic successes."
Prior to her work at Davenport, she served as marketing director and assistant vice president for Sturgis Bank & Trust Company in Sturgis, Michigan, and also worked for Pharmacia & Upjohn.
She earned a bachelor of arts in communication and business administration from Hope College and a master of arts in organizational communication and Ph.D. in educational leadership with an emphasis in organizational analysis from Western Michigan University. She also earned a graduate certificate in strategic management from Davenport University.
She serves as a president of the board of education for Mendon Community Schools and is St. Joseph County Coordinator for Michigan Green Schools. She also has been active in 4-H.