Two DPT faculty earn specialties certification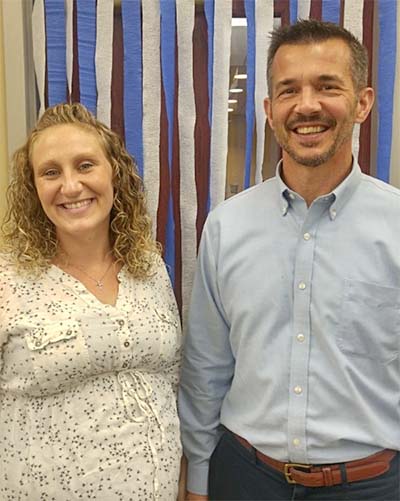 Two faculty members in Trine University's Doctor of Physical Therapy program earned American Board of Physical Therapy Specialties certification this summer.
Nicole Edmonds, PT, DPT, CEIM, who teaches pediatric content in the DPT curriculum, earned Pediatric certification, and Tom Ruediger, DPT, DSc, OCS, CSCS, program director, earned Sports certificaion. The certification formally recognizes physical therapists who have demonstrated advanced clinical knowledge and skills in a specific area of physical therapist practice.
Edmonds is the second Pediatric Clinical Specialist in Fort Wayne, and Ruediger is the first Sports Clinical Specialist in Fort Wayne.