Trine education professors presenting at national conference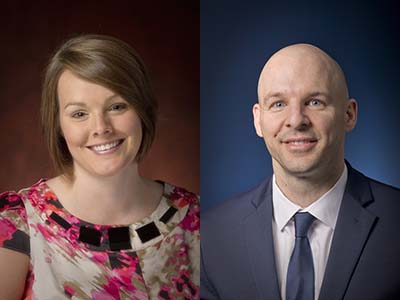 Two faculty members from Trine University's Franks School of Education will give a presentation at a national conference for educators who work with students considering a teaching career.
Ashley Overton, Ph.D., assistant professor, and Anthony Kline, Ph.D., dean, will discuss "5 Ways Educators Overlook the Needs of Introverted Students (And What We Can Do Instead)" at the 2018 Educators Rising National Conference, held June 21-24 in Orlando, Florida.
"Our desire for this presentation is to provide attendees a hands-on session where we will engage in an interactive experience to identify how introversion impacts today's classroom," said Overton. "We will explore the misconceptions and learning differences between introverted and extroverted students."
Overton said the session will include hands-on experience with instructional strategies, and lesson plans and technology designed to meet the needs and specific learning profiles of introverted students.
The session was approved through a peer-review process. Trine University students from the Franks School of Education Living Learning Community also will attend the conference.
Educators Rising serves more than 45,000 members across the country who lead or participate in school-based programs to help young people explore teaching.