Sounds of the '60s coming to Trine in spring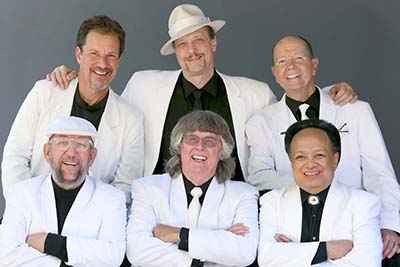 Tickets go on sale beginning at 10 a.m. Friday, Nov. 16, for spring concerts at Trine University's T. Furth Center for Performing Arts featuring top music from the 1960s.
"1964 The Tribute" will perform at 8 p.m. Friday, March 22, bringing the sound of live concerts by the Beatles to the Ryan Concert Hall. On Saturday, April 13, The Association, the first band anywhere to open a rock festival, will perform beginning at 8 p.m.
Tickets for both concerts range from $25-$45 and can be purchased at trine.edu/furth. Doors for each performance open at 7 p.m.
For more than 30 years, 1964 has thrilled audiences with what is considered to be the most authentic and endearing tribute to The Beatles. Focusing on the era when The Beatles actually played before live audiences, 1964 meticulously captures the magic of those live Beatles' performances with artful precision and unerring accuracy, painstakingly re-creating the look, feel and note-for-note sound of an actual live Beatles performance.
"We had no idea when we first started this band, that it would lead to us performing at so many of the venues The Beatles played, like Carnegie Hall, Red Rocks Amphitheater, The Deauville Hotel, Shea Stadium, and The Cavern in Liverpool, England," said Mark Benson, who co-founded the group in 1984 and plays John Lennon in addition to producing all aspects of the show.
"1964 shows the audience what it was like to attend a Beatles concert in the early '60s and generates the same feeling of happiness that is still generated by the music of The Beatles," he said. "We get so much of this positive energy back from our audiences, it reassures us that, for now, we are where we are supposed to be."
In 1967, The Association made history as the first band to open a rock festival, the now-historic Monterey Pop Festival.
One of the most successful bands to come out of the '60s, The Association has sold millions of records, tapes, CDs and DVDs. The group has earned a Golden Globe Nomination and seven Grammy nominations, as well as Recording Industry Association of America certifications for six gold and three platinum records.
The group's album, "The Association Greatest Hits" (Warner Brothers), is now double platinum and continues to be one of the longest best‐selling albums in the history of the company.
For more information, visit trine.edu/furth.