Mad Ants to play regular season game at MTI Center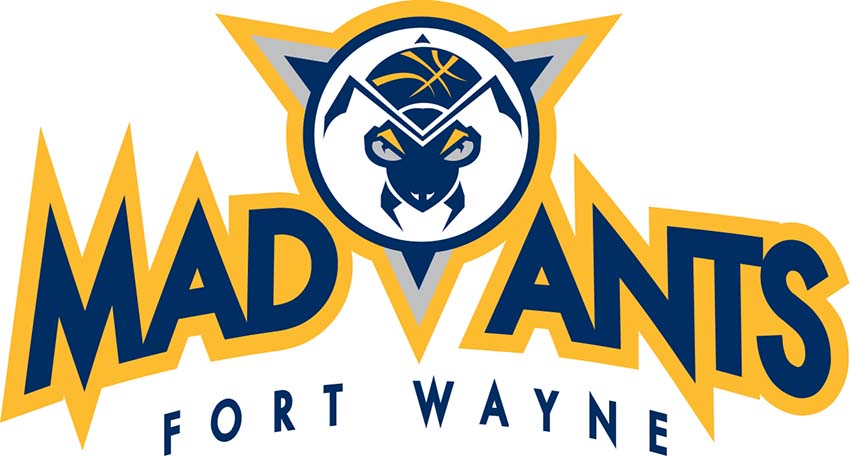 The Fort Wayne Mad Ants, presented by Lutheran Health Network, the NBA G League affiliate of the Indiana Pacers, announced today, Aug. 30, the team will play one regular season home game at the MTI Center, home of the Trine University men's and women's basketball programs, during the 2018-19 season.
Fort Wayne will host the Greensboro Swarm, the Charlotte Hornets' NBA G League affiliate, on Sunday, Dec. 30, in Angola.
Tickets may be purchased at ftwaynemadants.com or by calling the Mad Ants ticket office at (260) 469-4667.
The 74,840-square-foot, 3,500-seat MTI Center – built at a cost of $13.7 million – opened its doors Jan. 3 and also includes a new clubhouse, banquet facilities and pro shop for Zollner Golf Course.
Mad Ants President Tim Bawmann said the team had looked at the MTI Center last year when looking for an alternate site to play championship games.
"We got an opportunity to come up and look at this facility and bar none it's the best one that we've seen and it's the best option for us," Bawmann said. "This gives us an opportunity to come up to Trine, showcase the Fort Wayne Mad Ants and utilize this beautiful facility.
"We plan on making the championship this year and we would anticipate that we would need to play that championship game up here. This really gives us a chance to get used to the facility when we come back in April."
"Angola and the surrounding areas have proven to be a luminous market for us to be able to spread our brand," he said. "This event allows us to thank fans in the region for their support of our franchise through the years."
"I'm really excited to bring the Mad Ants here and play in this rockin' gym," said Mad Ants Coach Steve Gansey. "With all the fans we have drive from Angola to Fort Wayne, it's going to be nice to drive up to them."
Gansey said the MTI Center will offer new amenities for his team.
"Just seeing the locker room, I already have an idea of showing guys film at halftime," he said. "That's really something we haven't been able to do in previous years."
This will mark the first time in franchise history the Mad Ants will play a home game away from Allen County War Memorial Coliseum.
"I am excited about the partnership between Trine University and the Fort Wayne Mad Ants," Trine Athletic Director Matt Land said. "Having a professional basketball game at the MTI Center will add another great event to the list of attractions hosted at our new facility. We want to do things that are unique and give people in northeast Indiana something different to see."
Parking will be free of charge for all attendees for the game.
Fans wishing to purchase season tickets or mini plans ahead of the 2018-19 season may call the ticket office at (260) 469-4667 for more information.
About the Fort Wayne Mad Ants
The Fort Wayne Mad Ants, the NBA G League affiliate of the Indiana Pacers, is owned and operated by Pacers Sports & Entertainment. For more information or to purchase tickets, visit ftwaynemadants.com or call (260) 469-HOOP. Follow the Mad Ants on Twitter (@TheMadAnts), Facebook (/themadants) or Instagram (@fortwaynemadants).