Two 'Mary and Her Monsters' performances coming to Trine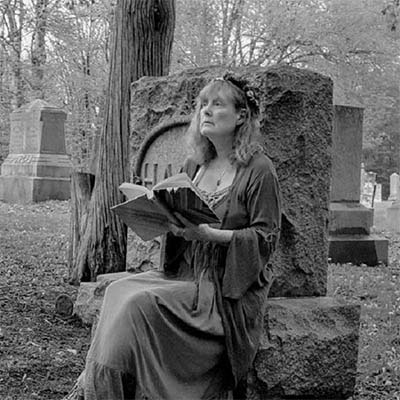 Trine University will host two performances of "Mary and Her Monsters" by local storyteller Lou Ann Homan during the month of October.
Homan will present "Mary and Her Monsters" beginning at 7 p.m. Friday, Oct. 12, and Friday, Oct. 19, in Wells Theater inside Taylor Hall. Both performances are free and open to the public, but not appropriate for children.
Seating is strictly limited to 75.
Homan, an adjunct professor in Trine University's Department of Humanities and Communication, will bring Mary Shelley, author of Frankenstein, to life. Written by Homan, the presentation begins on the night Mary elopes with Percy Bysshe Shelley and chronicles happenings in her life, including the ghost story contest that sparked Frankenstein, miscarriages and receiving her husband's heart after he is cremated.
"Mary and her Monsters" was one of the featured shows during the 2018 IndyFringe Festival, and has been performed throughout the state. The Oct. 12 performance will lead in to Angola's Frankenfest on Oct. 13.