Trine administrators visit Dr. McKetta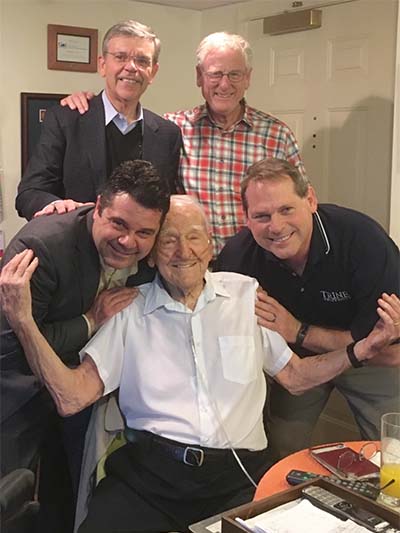 While in Austin, Texas, on April 19, three Trine University administrators visited Dr. John J. McKetta Jr., a 1937 alumnus who served as a university trustee for 50 years. Dr. McKetta will turn 103 in October.
Pictured are: front, from left, A. Allen Hersel, Ph.D., vice president for academic affairs; Dr. McKetta; John Wagner, Ph.D., professor, McKetta Department of Chemical and Bioprocess Engineering; back row, Earl D. Brooks II, Ph.D., Trine University president; and Mike McKetta, John's son, who also served as a Trine University trustee.