'Messiah' tickets on sale beginning Sept. 21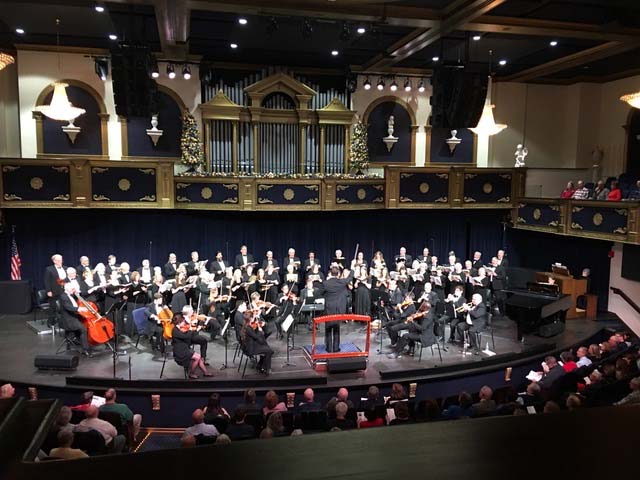 Tickets for the eighth annual performance of "Messiah" by the Steuben County Festival Choir will be on sale beginning at 10 a.m. Friday, Sept. 21.
The 70-voice choir, directed by J. Joseph Peters, will be joined by a full orchestra including organ and timpani.
The performance begins at 2 p.m. Sunday, Dec. 16, in Trine University's T. Furth Center for Performing Arts. Tickets are $10 each and may be purchased at trine.edu/furth
Composed in 1741 by George Frideric Handel, "Messiah" is a time-honored Christmas tradition around the world, and still remains the most performed piece of music in the Classical repertoire.
"This performance is a great way to continue your holidays, and is a great close to the already impressive Furth Center Christmas concert series," said Peters.