Trine adds 3 to Alumni and Development
Three professionals with extensive experience in higher education have joined the Alumni and Development Office at Trine University.
Maureen Bernath will serve the university as director of donor relations and stewardship, Steven Nicolet has assumed the role of director of annual giving, and Anthony (Tony) Maidenberg is the university's new foundation officer.
"Each of these new staff members brings extensive experience in his or her field and a commitment to helping students achieve their life goals through higher education," said Lisa Maxwell-Frieden, J.D., vice president for alumni and development. "I'm proud to add each one to our team as we work to continue building the foundation for the future of Trine University."
"Our fundraising efforts play a key role in continuing to expand and improve the quality educational opportunities offered at Trine," said Earl D. Brooks II, Ph.D., Trine University president. "I look forward to the work these staff members will do to support our ongoing efforts to positively impact students and the community."
Maureen Bernath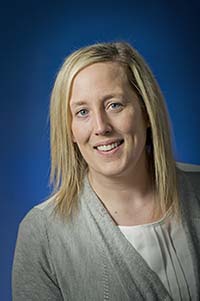 Bernath comes to Trine from Stephens College in Columbia, Missouri, where she served as director of internships and career events in the college's Center for Career and Professional Development. She previously had worked for the University of Missouri Business Career Services Office.
Her responsibilities at Trine will include creating a comprehensive donor relations program, recognizing and managing ongoing communications with current and prospective donors, and planning donor events and recognition opportunities.
"I am excited for the opportunity to work with alumni and plan different ways to thank them for their continued generosity," she said. "I am also excited to work for Trine as it continues to grow and do great things!"
Steven Nicolet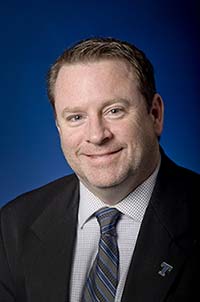 Nicolet brings 20 years of annual giving experience at Grand Valley State University, Florida International University, the University of North Carolina and Ferris State University to his position.
"Annual giving programs are an organization's building blocks that form the foundation of an institution's philanthropic support, and my responsibility is to create and sustain the building blocks," Nicolet said. "It is very exciting to join a vibrant, growing, energetic university, and I look forward to working with alumni, faculty, staff, students, parents and friends as we keep Trine moving ahead."
Anthony (Tony) Maidenberg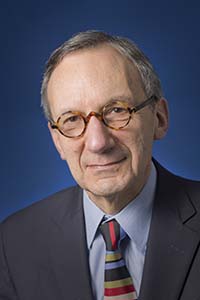 A graduate of Indiana University and the Georgetown University Law Center, Maidenberg has an extensive background in law, politics and higher education. He served as mayor of Marion, Indiana, his hometown, in the late 1970s and was an Indiana state senator from 1988-92. He most recently served as executive vice president and general counsel for the Independent Colleges of Indiana and director of major gifts for St. Joseph's College.
His duties at Trine will include overseeing the university's relationships with foundations and seeking out new funding opportunities.
"I am excited about being able to add to the extraordinarily positive momentum at Trine," he said. "I am keenly aware of the costs of higher education. Being a member of the development team enables me to directly and indirectly enhance the lives — and cash flow — of students, and that's a world-changing opportunity."
Invest in Excellence continues
Trine University is continuing its Invest in Excellence Capital Campaign, which already has raised more than $96 million toward its goal of $125 million to support the Trine Fund, capital projects and the university endowment. The university will hold its annual Scholarship Gala, which supports student scholarships, on Feb. 10, and will host a Hoops and Hoagies for alumni and a special Select-a-Seat event to honor supporters who have donated toward a seat in the new MTI Center prior to the men's basketball game on Jan. 27.