Summer Concert Series brings variety of rock to Trine
Rock music stylings representing different decades and continents will make their way to Angola in June, July and August for Trine University's Summer Concert Series.
American gold record artist Gary Puckett and Australian duo Air Supply will begin the series, with tribute band Pink Droyd returning to Trine to close out the summer. All concerts will begin at 8 p.m. in Ryan Concert Hall of the T. Furth Center for Performing Arts, with doors opening an hour prior to the performance.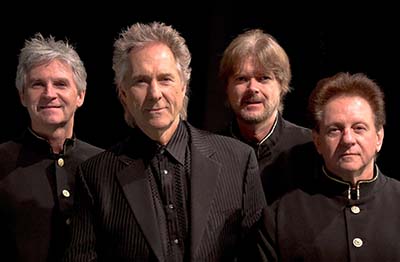 On Friday, June 1, the university will welcome Gary Puckett and The Union Gap. One of the few artists to have their first five releases go gold, Puckett sold more records in 1968 than any other recording act, including the Beatles.
With a career including hits such as "Woman, Woman," "Over You," "Young Girl" and "Lady Willpower," Puckett has performed at the White House and before royalty. He toured with the Monkees on their national reunion tour in the 1980s, and still performs more than 150 times each year before standing-room-only crowds.
Tickets for Gary Puckett and The Union Gap range from $25-$45 and go on sale Feb. 23.
Air Supply will perform in the second installment of the series on Friday, July 13.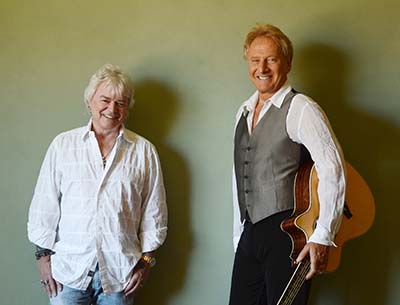 Meeting during rehearsals for "Jesus Christ Superstar" in 1975 in Sydney, Australia, Graham Russell and Russell Hitchcock have delighted audiences as Air Supply for more than 40 years. After success in Australia, the duo broke into the United States in 1980 with "Lost in Love." That single from the album of the same name was a Top 5 hit, as were "All Out of Love" and "Every Woman in the World" from the same disc.
Later hits included "The One That You Love," "Sweet Dreams" and "Making Love Out of Nothing at All." The group continues to tour around the world and was inducted into the Australian Recording Industry Association's Hall of Fame in 2013.
Tickets for Air Supply range from $50-$80 and go on sale March 23.
Pink Droyd, which previously performed at Trine in 2015, will return to the university on Friday, Aug. 3. The tribute band brings the feel and sound of Pink Floyd to audiences across the United States, including not only the British rock group's music but light, laser and video production matching productions of memorable songs like "Set the Controls for the Heart of the Sun" and selections from "The Dark Side of the Moon" and "The Wall," as well as obscure tracks.
Composed of veterans from other Pink Floyd tribute bands, the group features more than 50 years of combined Pink Floyd tribute band experience.
Tickets for Pink Droyd range from $15-$25 and go on sale April 20.
Tickets also remain for two upcoming concerts at Trine. Legendary English rock band Uriah Heep will perform at 7 p.m. Sunday, March 4, and Starship featuring Mickey Thomas will be in concert beginning at 8 p.m. Friday, April 13. A March 10 concert with Addison Agen has sold out.
More information and tickets are available at trine.edu/furth.