Annual march highlights Sexual Assault Awareness Month events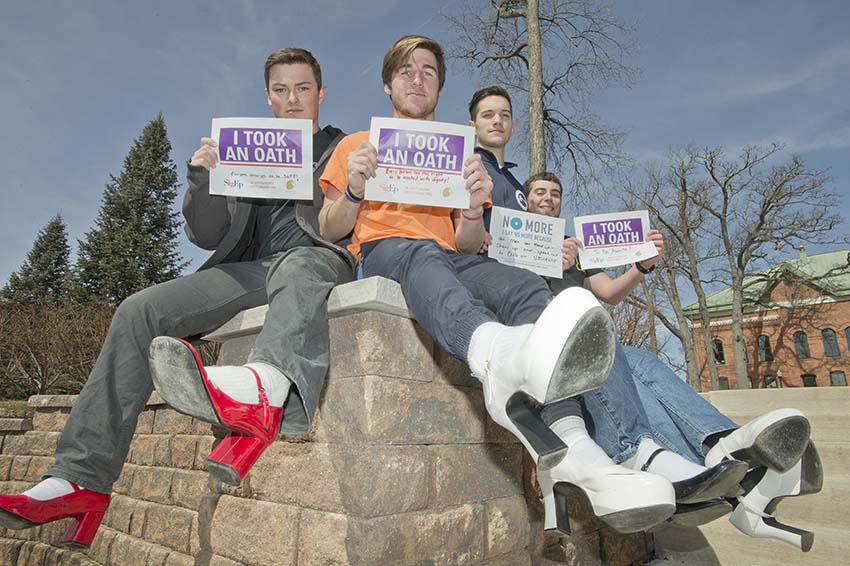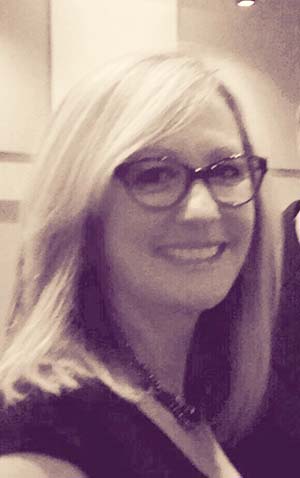 Trine University will hold several events on campus to observe Sexual Assault Awareness Month, culminating in the Take Back the Night rally and march on April 11.
In addition to the annual event, the university will host the "What Were You Wearing?" exhibit April 5 and 12, and hold a "Wear Black Day" in support of the #TimesUp movement on April 6.
All events are free and open to the public.
This year's Take Back the Night, which begins at 6:30 p.m. with pizza, refreshments and games in front of C.W. Sponsel Administration Center, will bring awareness to the importance of working together to prevent violence in our community.
Dottie Davis, director of security for Fort Wayne Community Schools, will serve as keynote speaker for the event. A former deputy chief with 31 years of service to the Fort Wayne Police Department, Davis has been a family violence trainer since 1992, instructing thousands of law enforcement officers, prosecutors, advocates and judges throughout the nation.
The Indiana Coalition Against Domestic Violence (ICADV) named Davis the 1998 Law Enforcement Officer of the Year, and in 2004 she was the recipient of the Harlene Bartlett award from the ICADV for her continued commitment to victims of family violence. She has spoken at numerous conferences throughout the country, including the National District Attorneys Association (NDAA) Conference on Domestic Violence from 1999 through 2011.
Davis serves as a board member for Mental Health America of Northeast Indiana, the Fort Wayne Sexual Assault Treatment Center, the Drug Alcohol Consortium and the YWCA of Northeast Indiana.
At approximately 7 p.m., a march to Monument Circle, or the "Mound," in downtown Angola will unite the community against sexual assault, domestic violence and violence against women and children.
Men will once again have the opportunity to "Wear a Pair" of women's shoes in order to raise awareness. The purpose of men "wearing a pair" is for them to better understand and appreciate women's experience, helping improve gender relationships and decreasing the potential for violence against women.
The men on the Trine campus also are wearing the shoes to show the community that men can be valuable influences and can work to stop violence against women.
The evening will conclude with a candlelight vigil in support and honor of victims' rights, and to serve as a reminder that all human beings have the right to be free from violence, to be heard and to reclaim those rights if they have been violated.
In the event of unpleasant weather, Take Back the Night will be held in Best Hall room 229.
"What Were You Wearing?" is a moving installation providing real stories from sexual assault survivors and replicas of the clothing they had on during the assault. Taking its title from the myth that individuals dress in such a way as to invite sexual assault, the installation provides insight into the reality that assault can happen to anyone, no matter their gender, race, sexuality or what clothing they may be wearing. It also seeks to redirect blame from the victim to the assailant or assailants.
"What Were You Wearing?" has been displayed on multiple campuses in the Midwest since 2013, gaining notoriety in 2017 at the University of Kansas.
The installation will be on display from 10 a.m. to 7 p.m. April 5 and 12 in conference room 2 of the LINK, inside the Rick L. and Vicki L. James University Center. Trine University campus counselors as well as Northeastern Center counselors will be on site during display hours to support any and all impacted by the installation. For more information, contact Nicole Johnson-Smith at (260) 665-9494 or johnson-smithn@trine.edu.
Trine University also will sponsor "Wear Black Day" in support of the #TimesUp movement against sexual harassment on April 6. Staff, faculty and students will be encouraged to wear black along with their Sexual Assault Awareness Month teal ribbon.
For more information on Take Back the Night and Wear Black Day, contact Megan Cook at cookm@trine.edu or (260) 665-4172.
Photos: Top, Trine University men will have the opportunity to "wear a pair" of women's shoes during the annual Take Back the Night rally on April 11. Right, Dottie Davis.