Tara Thompson bringing mix of country music, real life back to Angola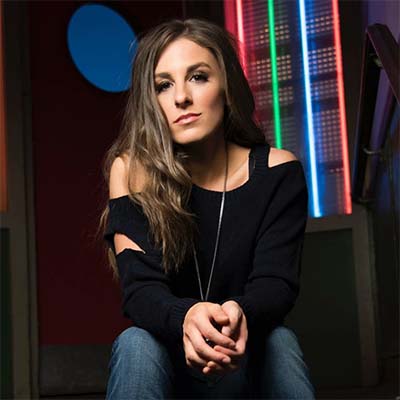 More than anything, Tara Thompson wants audiences to leave her concerts feeling they know the real Tara.
"Whenever I get on a stage, I'm more me than I ever am," she said. "It's my happiest place."
The rising country music artist will bring her personalized blend of autobiography and East Tennessee twang back to Angola for a Nov. 3 concert in Trine University's T. Furth Center for Performing Arts, presented in partnership with Swick Broadcasting. Doors to the Ryan Concert Hall will open at 7 p.m., with the concert beginning at 8 p.m.
Tickets, ranging from $10-$20, will be on sale beginning at 10 a.m. Friday, Sept. 28, at trine.edu/furth.
A country music career seemed a destiny for Thompson, a self-described "Hillbilly from East Tennessee" and cousin to country legend Loretta Lynn.
"Since I was 2, everything has been a microphone," she said.
Raised in the foothills of the Great Smoky Mountains, Thompson was surrounded by the familiar sights and sounds of small-town life — including bars, mobile homes and lawns dotted with pink flamingos — that would later fill her songs.
As she grew older and began to develop more of an interest in performing, her mother gave Thompson, the only one of four siblings who "got the music bone," every opportunity she could to see her famous cousin perform. Mother and daughter often made the trip from East Tennessee to Nashville, allowing Thompson the opportunity to watch from behind the scenes.
"We connected a lot. Any time she would pass through town it was like a family reunion," Thompson recalled. "I got to see the Queen of Country. How much better can it get than that?"
Seeing how Loretta interacted with fans, in particular, stoked Thompson's passion for performing.
"People would come up, and they would be excited and say, 'I've wanted to meet her my whole life,' " she recalled.
When Thompson headed to Nashville at age 18, however, she was determined to do far more than ride her cousin's coattails. But that didn't mean changing her style of music.
"Loretta told me to be who you are, and stand out in your own way. Just be who you are and be different," she said. "Who I am is really, really country."
She began performing classic country songs at many popular honky-tonks and figured that eventually aspiring songwriters would bring her songs to perform. But when she started interacting with songwriters and sharing stories of her own life, they encouraged her to write her own songs.
The result has been music about her mother's rushed coming-of-age, handled with delicacy and grace in "Pregnant at the Prom," and her sister's wedding, the jumping-off point for "Vows." "Someone to Take Your Place," Thompson's first single to country radio, is her tongue-in-cheek anthem about embracing the single life.
"I have the craziest stories and a bit of a crazy family," she said, adding, "I want to keep it this way, I want people to hear who I am and where I came from."
Her authenticity extends to her live shows, which she doesn't script out in advance.
"I will write down the order of songs, but I don't write down what I talk about," she said. "I say it how it is, and I feed off the crowd."
Thompson said she is excited to return to Angola after performing at Piggy's Brew Pub in 2012 during Angola Balloons Aloft.
"I enjoy getting to meet people afterward," she said. "When you get a line of people it's so much fun because you get to hear a little of each person's story."
Above all, Tara said she hopes audiences find some truth they can connect to in her music.
"I hope when they come to a show they leave the building feeling like, 'Wow that girl was real,' " she said. "When people tell me they have listened to my music and it impacted them, that's what keeps me going."