Top Paralympian to encourage excellence in Trine speech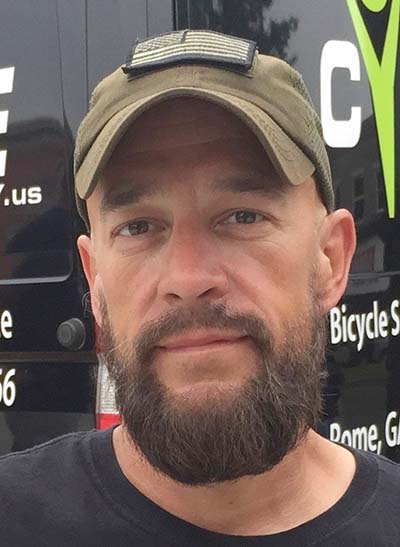 A Fremont man who is one of the world's top Paralympians will talk about dealing with adversity, overcoming challenges in life and pursuing a life of excellence during a presentation at Trine University on Wednesday, Sept. 26.
"It's great to be able to speak at a quality institution like Trine University," said Tom Davis, who will speak beginning at 7 p.m. in Fabiani Theatre inside the Rick L. and Vicki L. James University Center.
"I hope that my journey, from being severely wounded in Iraq to becoming a world-class Paralympian in the sport of handcycling, inspires those attending to overcome their obstacles in life while pursuing a life of excellence."
The presentation is free and open to the public.
A staff sergeant in the U.S. Army, Davis was injured in 2006 when a roadside bomb detonated under his vehicle in Ramadi, Iraq. He lost his left leg above the knee and suffered extensive injuries to his head, back, right knee and forearms.
He began using a handcycle as part of his therapy during rehabilitation at Walter Reed Army Medical Center. He eventually received his own from the Veterans Administration in 2008, and started competing in 2011.
Davis was part of the 2016 Paralympic team in paracycling. He has consistently been ranked in the top 10 in the world, and has collected 10 medals at the UCI World Cups since 2016, including winning gold in 2018. He also has been a national champion seven times and has wins at the Boston, Los Angeles and Detroit marathons, including a world record of 58:36 in 2017 at the Boston Marathon, which he has won four times.
He lives in Fremont with his wife and four children.