Carly Searles earns national honor, ESPN attention for hitting triples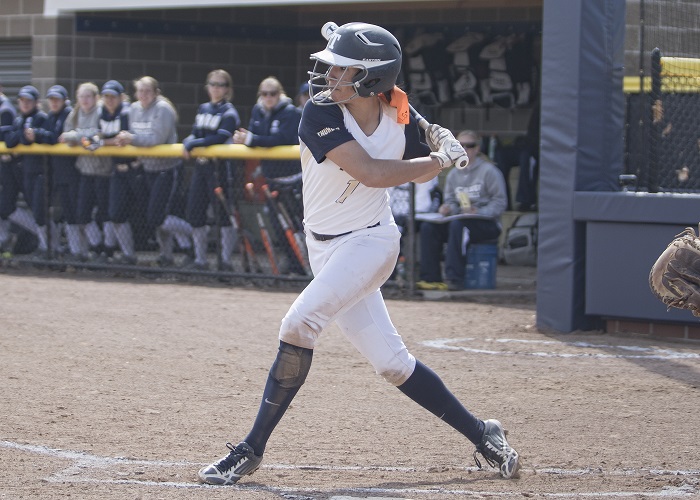 Trine University softball standout Carly Searles is leading the nation in triples and that feat has not gone unnoticed.
Last week, ESPN sent a reporter to speak with Carly because she is three triples away from the all-time NCAA record. Wednesday, she was named the Louisville Slugger/National Fastpitch Coaches Association NCAA Division III National Hitter of the Week.
Check out the ESPN article or read more about the Louisville Slugger award.
Visit Thunder softball to learn more about the Trine Thunder and Carly.