Pendleton native accepts internship position as internal auditor
Trine University student Benjamin Badger has accepted an internship as an internal auditor at City Securities in Indianapolis.
Beginning June 1, Badger will be responsible for composing audit programs, updating documentation, preparing trending analyses and reports, testing internal controls and other substantive test work, participating in consulting projects, composing a fraud awareness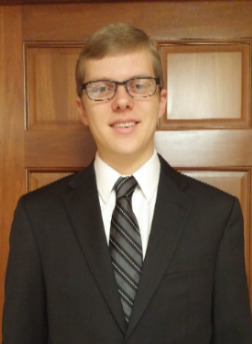 newsletter and more. This internship will last through Aug. 21.
Badger is a junior management and finance major in the Ketner School of Business. He is a 2012 graduate of Pendleton High School and is the son of George and Tammy Badger.
City Securities was founded in the early 1920s to offer investment banking services to the people of Indiana. It is a leader in the underwriting and distribution of municipal securities in Indiana with the goal of providing customers with outstanding professional financial services and advice.