Growth with values: Milligan named lead manager for Catholic fund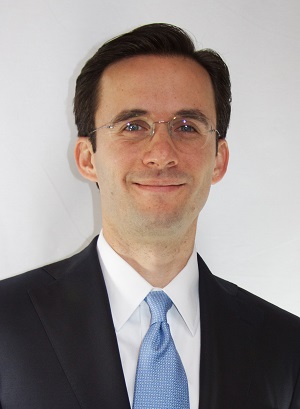 As lead portfolio manager of the Ave Maria Growth Fund, Brian Milligan demonstrates that you can earn dividends while remaining true to convictions.
Milligan, a 2004 graduate in finance from Trine University, was named to the position in January by Schwartz Investment Counsel, Inc. Schwartz serves as investment advisor to the Ave Maria Mutual Funds, which it established in 2001.
With thousands of shareholders, the Ave Maria funds are the largest family of Catholic mutual funds in the United States, but Milligan said they also draw "investors with strong pro-life, pro-family beliefs."
"We have had really good performance, and I hope, God willing, we will continue to," he said.
Milligan's responsibility is to choose the 35 to 40 stocks that make up the Growth Fund. While seeking stocks that will perform the best, the Ave Maria funds don't invest in any companies whose products or services violate the teachings of the Roman Catholic Church – for instance, companies that deal in abortion, pornography, embryonic stem cell research, or those that support Planned Parenthood. Milligan said the funds also avoid companies that produce tobacco products.
The Ave Maria Mutual Funds have more than $1.7 billion in assets, and the Growth Fund Milligan oversees has more than $355 million, and is rated 4-stars overall by Morningstar in the Mid-Cap Growth category.
"We are proud to say our shareholders haven't sacrificed performance in order to invest according to their beliefs," he said.
Milligan said that managing a fund has been his career goal and he hopes to stay in his current position for a long time. After graduating from Trine, he worked in investment banking for a few years before attending the University of Notre Dame to earn his MBA.
He then worked for Standard & Poor's for four years as an analyst.
"At Standard & Poor's I would write a report with my opinion, but we weren't making the investment decisions," he said.
He joined Schwartz in 2014 as a research analyst and became co-manager of the Ave Maria Growth Fund in January 2016.
Headquartered in Plymouth, Michigan, Schwartz is an employee-owned firm established in 1980. It launched the Ave Maria Mutual Funds following discussions between chairman and CEO George Schwartz, Domino's Pizza founder Tom Monaghan and former Major League Baseball commissioner Bowie Kuhn about starting a Catholic mutual fund.
Milligan said his business education at Trine did well in preparing him for his career, with much of what he learned later confirmed in his MBA classes at Notre Dame. He also hopes his children eventually attend a college with a similar atmosphere.
"I'm very impressed with my education at Trine. The caliber of student at Trine was very good and I learned a lot there," he said. "I think at the age of 19 or 20 I benefitted from being at a smaller campus. It helped keep me out of trouble, and being in athletics helped me keep focused. Most importantly, I met my wife at Trine."
Brian's wife, Jennifer (Heuss) Milligan, graduated from Trine in 2004 with a degree in accounting. The couple has two sons, Brady, 5, and Brogan, 8 months.