Olson promoted to assistant vice president for campus operations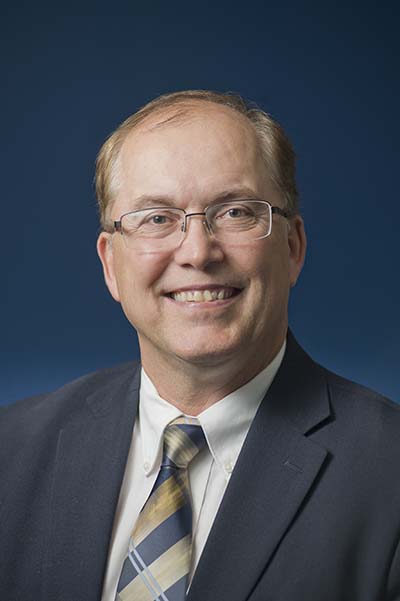 Rod Olson has been promoted to assistant vice president for campus operations at Trine University.
Olson will continue to manage university operations, including plant operation and maintenance of university properties; housekeeping; grounds management of main campus, athletic fields and golf course; event services and event space usage; fleet services; the operations call/dispatch center; code review; minor construction; and utilities.
Olson has served as director of campus operations at Trine since 2004.
"I feel very privileged and honored to continue to lead the university operations team. This promotion would not be possible if it weren't for the dedicated staff we have in operations," Olson said. "My family and I are very excited to continue to serve at Trine and in this community. Operations looks forward to implementing innovative methods that support the university's service excellence initiatives."
His experience has included more than 15 years of facility management consulting for higher education and K-12 clients and more than 20 years of managing higher education facilities. Before working at Trine, his past positions included associate director of operations for Detroit Public Schools, plant operations manager for Oklahoma City Public Schools and director of operations at the University of Sioux Falls.
"Rod's extensive experience in facility management and his long history with Trine University are invaluable assets as we maintain and continue to expand our main campus facilities," said Earl D. Brooks II, Ph.D., Trine University president. "I look forward to his continued leadership in this role."
Olson holds a bachelor of science degree in technology from the University of South Dakota-Springfield.