New bench recognizes Deller's service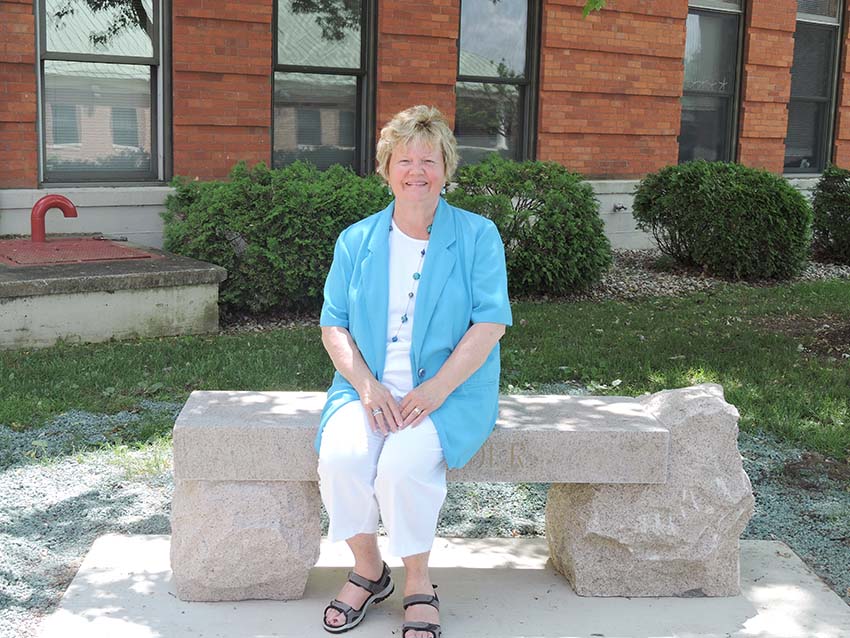 On Thursday, May 31, administrators, faculty and staff gathered to dedicate a new bench between Sponsel Hall and Shambaugh Hall in honor of Jean Deller, Ph.D., associate vice president for academics.
Deller retired the next day, June 1. She had been honored with the rank of professor emeritus at the commencement breakfast on May 5.
Deller has worked at Trine since 1980, when she began teaching in Tri-State University's Department of Education. During that time, she has held countless positions in the university's education, athletic and administrative departments while continuing to instruct courses in the education department.