Top Paralympian shares keys to a life of excellence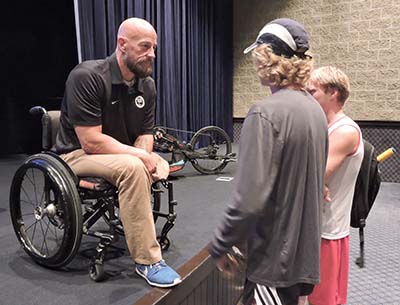 Tom Davis said there was no small amount of irony in him coming to a college campus to speak about living a life of excellence.
"I pretty much about threw my life away through four years of college, doing just about everything the exact opposite of living a life of excellence," Davis, a Fremont resident who is one of the world's top Paralympians, told a more-than-capacity crowd at Trine University's Fabiani Theater on Sept. 26.
Weaving in humor as well as stories from experiences that included serving in the U.S. Army, being gravely wounded in a roadside bomb attack in Iraq and competing as a handcyclist, Davis shared eight keys to living a life of excellence with Trine students and members of the community in attendance.
1. Do what you love
Sharing about his struggles with alcohol abuse through college and afterward, resulting in a series of dead-end jobs, Davis said he realized he needed to change course or, "I was going to end in prison, or I was going to end up dead."
Davis found the opportunity to do what he loved when he enlisted.
"I loved the Army," he said. "I just wish I didn't have to travel down the road that I did to get there. You guys have that opportunity right now to take positive steps to find what you love and do it.
"Find what you enjoy and what brings you satisfaction, and do that. That's what your job should be."
2. Roll with the punches
A roadside bomb and ambush in Iraq cost Davis his left leg above the knee and resulted in massive loss of blood, a broken left leg, a fractured right knee, fractured arms, a dislocated my elbow, fractured vertebrae, fractured bones in his head, traumatic brain injury and post-traumatic stress disorder.
"I look at all that, but I'm still here," he said, noting that one of his comrades, Spc. Brett Tribble, age 19, did not survive the attack.
In the aftermath, Davis said, "There were two things that saved my life. One, was accepting Jesus Christ as my Savior. After I gave my life to Christ, I lived a life of freedom, joy and satisfaction. The other thing was finding my handcycle and riding it."
3. Learn from others
Noting that his life story contains both examples to follow and avoid, Davis said, "You can learn two things from every single person you meet: what they do well, and what not to do."
4. Set goals that others think are impossible
"When I got out of the hospital and I started my physical therapy I didn't just say, 'I want to get better and I want to walk again.' I said, 'I want to go back on active duty. I want to deploy again. I want to fight again for my country,' " Davis said. "And I worked my butt off to get there. I used to ruck march, I used to weightlift, I used to do everything I could to make me physically strong to be able to be deployed again."
Further problems with his knee and back derailed that dream and left him unable to walk. So instead, Davis set lofty goals for handcycling.
"When I started riding my bike I didn't say, 'Hey, I want to ride my bike and I want to be healthy,' " he said. "No. I wanted to race. I wanted to win. I wanted to be a Paralympian. I set those goals and then said I wanted to be the best."
5. Understand that life is not about you
Quoting I Corinthians 9:24, where the Apostle Paul says to "Run in such a way as to get the prize," Davis said, "He's talking about the race of life. But what if that race is a relay? When you're running a relay at the track, four people have to get a baton all the way around the track. It's not just about one person, it's about all four. It's about passing that on."
People are not meant to be buckets where knowledge merely sits, Davis said. Rather, "You're meant to be a vessel and take your talents and abilities and invest them into others."
6. Surround yourself with people who are willing to give their lives for you
From medics and surgeons to his wife and those who have sponsored his racing, Davis said there are many people who have invested in him. In turn, he has helped train other handcyclists.
"You need those people in your life," he said. "Don't try to do it alone, because you can't. Invest your life into other people, and let them do the same for you."
7. Ignore the idiots
"These are the people who are going to tell you that you can't do it. You're not fast enough, you're not smart enough, you're not good enough," Davis said. "Because of their own self-identity issues, they've got to take out their insecurities on somebody else. Don't listen to them."
8. Define success and excellence
"It took me a long time to understand what success is," Davis said. "Are trying hard and excellence the same thing? No, they're not. Trying hard means you simply put an effort in. Excellence means doing everything that you can to fulfill your potential. It means that everything that you do is done to the best of your ability."
Photo: Tom Davis, left, speaks with Trine University students in Fabiani Hall following his presentation on Sept. 26.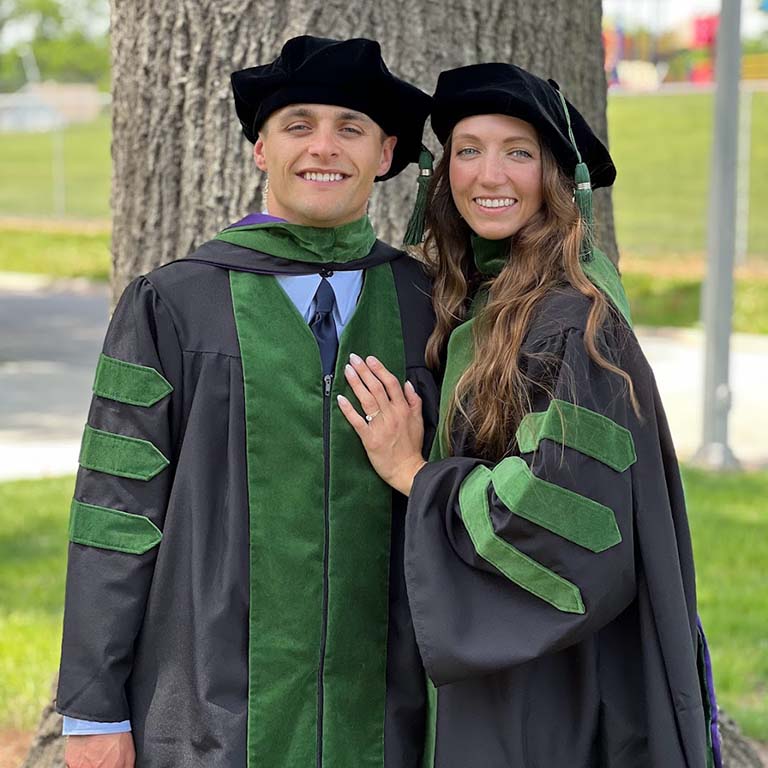 November 29, 2023
It seems like Kole and Lucy (Sare) Hale were destined to be together.
1/3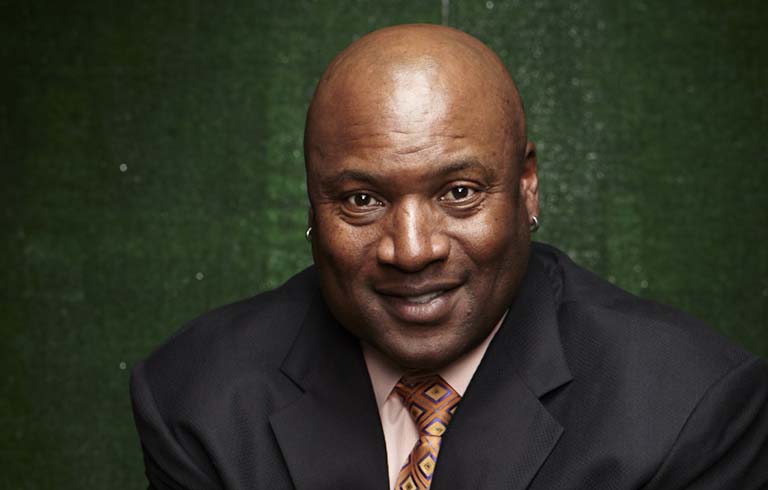 November 27, 2023
On Feb. 10, Bo will know Trine University.
2/3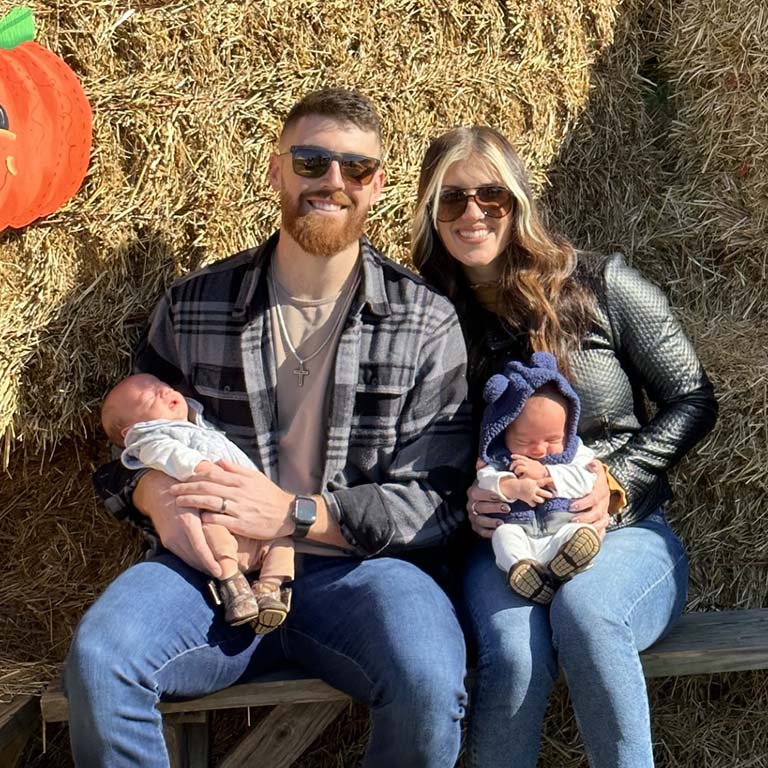 November 22, 2023
Ethan Flynn has made it his life's purpose to help people conquer their limitations and reach their goals. His passion has led him to opening and owning his own physical therapy clinic, called Revival, in his hometown of Bowling Green, Kentucky.
3/3