Trine staff provide toys, trees, gloves for needy families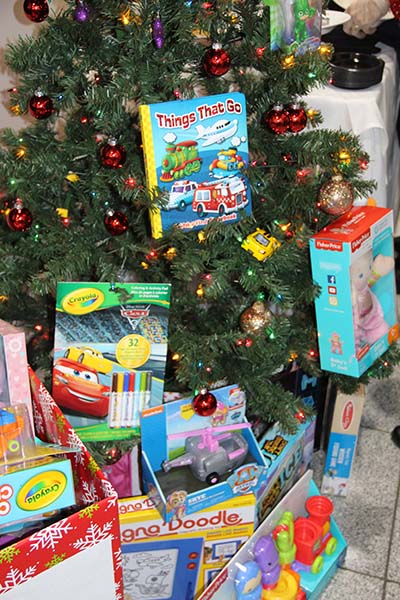 Recent efforts by Trine University faculty and staff provided toys and Christmas trees to Steuben County families in need and hats and gloves to children at Thea Bowman Leadership Academy in Gary.
More than 100 toys, along with 40 stockings and 40 trees, donated by Trine University faculty and staff were distributed to area families through Project Help.
Trine employees brought 110 toys to collection boxes in the Rick L. and Vicki L. James University Center and the President's Office during the week of Dec. 3 and at the university's Holiday Social for faculty and staff on Dec. 7.
The trees, which had been on display in the University Center, were decorated for the holiday season by Trine University clubs, organizations and offices. They were delivered with the stockings and a plate of cookies for each tree from Bon Appetit to Project Help on Dec. 11. The toys were delivered on Dec. 10.
Trine University has donated trees through Project Help since 2010.
From Oct. 30-Nov. 16, the university held a hat and glove drive, with collection boxes around campus, for Thea Bowman Leadership Academy, one of the charter schools sponsored by Trine's Education One. Faculty and staff donated 309 hats, scarves and gloves, which complemented the annual coat drive conducted at Thea Bowman each fall.