Troutman to lead Trine marketing and communications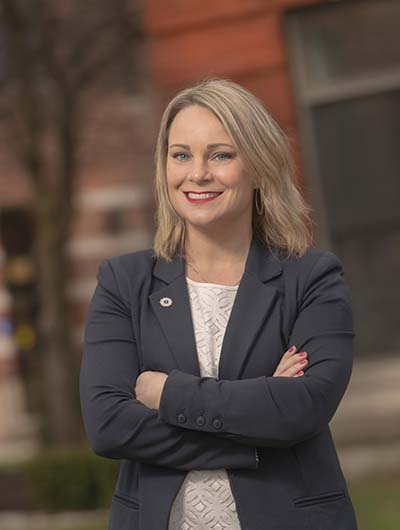 Rachel Troutman, a Trine University graduate who has gone on to a successful marketing leadership career, will return to her alma mater as vice president for university marketing and communications, effective June 8.
"Trine University had a tremendous impact on my life and career. I am passionate about higher education in general and Trine in particular, and I'm proud and enthusiastic to play a role in the university's continued story of excellence, growth and success," said Troutman. "I look forward to working alongside so many talented, collaborative and engaged higher education professionals."
Troutman replaces David Jarzyna, who is retiring after seven years in the role.
"I'm excited to see how Rachel will use her experience and expertise to build upon the excellent work Dave has done in Trine University marketing and communications," said John Shannon, Ph.D., president-elect of Trine University. "Our marketing efforts are critical as we continue to expand our enrollment and academic programs, and I know Rachel will take us to the next level."
As vice president, Troutman will lead efforts in marketing, communications and public relations for Trine University. She will be responsible for developing and implementing integrated strategies and marketing communication plans that emphasize Trine's unique brand by enhancing the university's visibility, viability and vibrancy in alignment with its strategic plan.
Troutman said she finds it inspiring to join Trine's leadership team during this unprecedented time of record growth.
"To impact how people experience a brand as influential as Trine is incredibly rewarding, and I'm grateful for the opportunity," she said. "The marketing and communications team is a strong group of professionals with a wealth of experience and we will continue to tell the unique story of Trine University, support the university's goals and objectives, as well as serve our internal stakeholders."
Committed alumna, successful professional
Troutman graduated from Trine with a Bachelor of Arts in communication and a marketing minor. While at Trine, she was a member of the women's basketball team and Kappa Sigma Alpha sorority.
She served as an admission counselor at Trine after graduating, and has continued to remain actively involved with the university. She joined the board of directors for the Trine University Alumni Association in 2015 and has served as president of that board since 2019.
After relocating to the Indianapolis area, Troutman accepted a position at the Indiana State Department of Health in the tobacco prevention and cessation division before continuing on to a successful tenure as sales manager for Visit Indy.
At Visit Indy, she supported the organization's mission of increasing the city's economic growth by exceeding yearly sales goals for booked room nights for group meetings and conventions for seven consecutive years.
Most recently, she worked at Franciscan Health in Indianapolis, joining as marketing manager for the cardiovascular service line and later advancing to the role of marketing director. As marketing director for heart and vascular services at Franciscan Alliance, she led the marketing and communications efforts for the heart service line across the hospital system, which includes 12 hospitals that span from Central Indiana to south suburban Chicago. Her leadership supported the goals and objectives of multiple heart centers through comprehensive communication strategies and plans, public relations, digital marketing and community relations.
In addition to her Trine degree, Troutman holds a Master of Arts in public relations from Indiana University Purdue University – Indianapolis.
Troutman's husband, Jeremy, is also a Trine graduate, with a Bachelor of Science in design engineering technology. The couple has two children.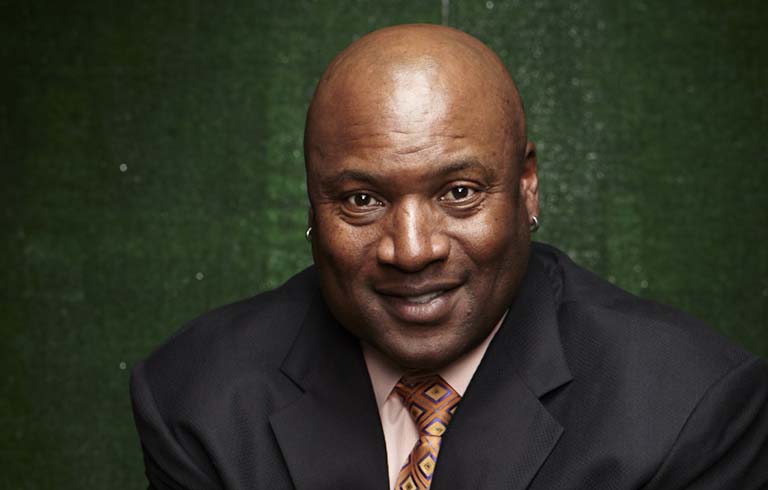 November 27, 2023
On Feb. 10, Bo will know Trine University.
1/3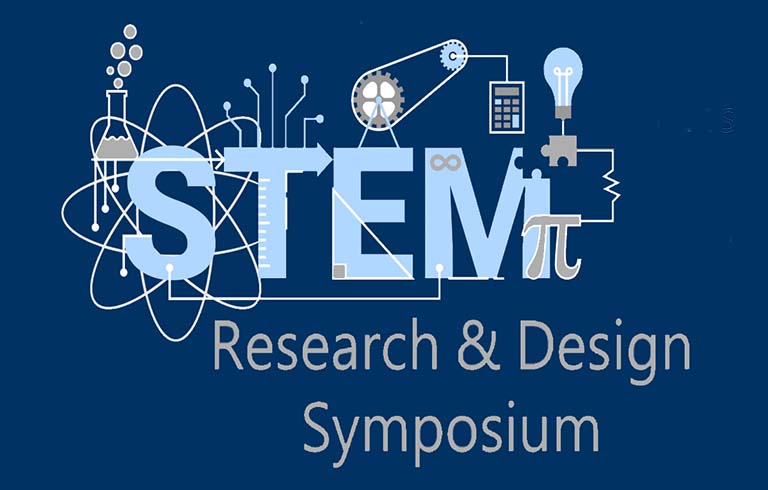 November 22, 2023
Trine University will present its seventh annual STEM Research and Design Symposium from 12:30-2:30 p.m. Tuesday, Dec. 5, on the MTI Center concourse.
2/3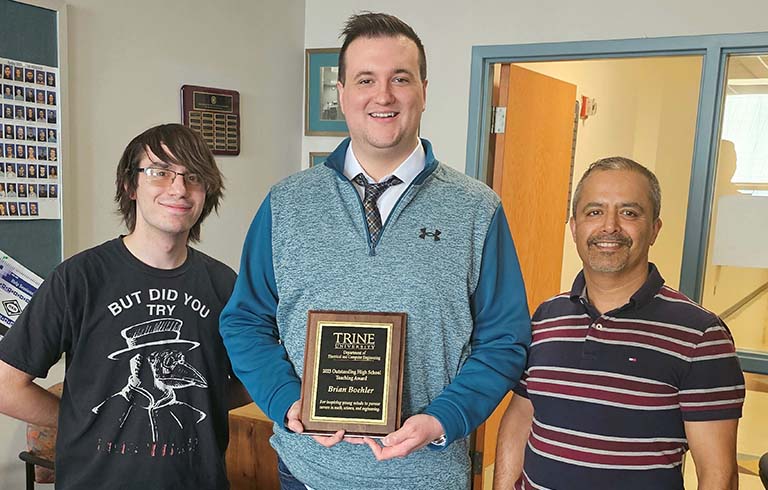 November 21, 2023
Trine University's Department of Electrical and Computer Engineering recognized an educator and a graduating senior with annual awards this year.
3/3