Jeff Gratrix is a firm believer in skilled trades programs, believing they provide important building blocks for understanding and growth in the world of manufacturing, but he also recognizes the need for higher education.
"My father had always been a big advocate of higher education and was always a strong influence in my life for aspiring me to greater heights," he said. "My father also earned his education later in life and used his education to accomplish great things in the RV industry."
Starting classes at Trine University at age 35, Gratrix earned his bachelor of applied management degree in 2008, giving him the skills and foundation for his current position as general manager at Modern Door Corporation, a metal door manufacturer based in Walkerton, Indiana.
"Without a four-year degree, I wouldn't have been able to progress to the position I hold today," he said.
"A few years of quality training can yield great dividends in achieving one's life career goals."- Jeff Gratrix
Graduating from high school in 1989, Gratrix went to work for a custom home builder, following his passion for construction and building. He then spent a year in the Carolinas taking cabinet-making classes. However, once the classes were done he still was unsure what he wanted to do in life, so he returned to homebuilding.
In the fall of 1991, he enrolled at Ivy Tech Community College in South Bend. He continued to work in construction part-time while working on an associate of business management degree, which he completed in 1994.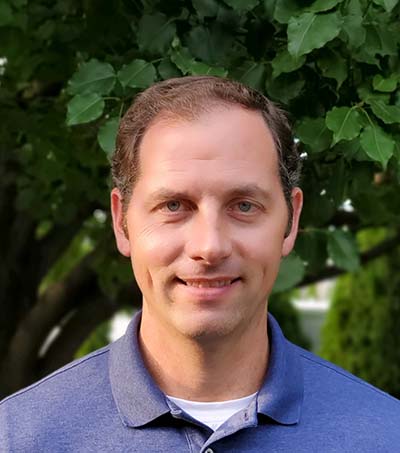 Shortly after finishing his degree, he was offered a job in the purchasing department at Modern Door, a division of Plyco Corporation.
"Their existing purchasing manager was retiring after 19 years of service, and I found it to be an opportunity I couldn't pass up," he said.
Five years later he moved into the title of materials manager, where he became responsible for purchasing all materials at the company's Indiana plants and managed initiatives to innovate and develop new products.
In the fall of 2006, he decided it was time to complete a four-year business degree. Trine University's program was the ideal fit, providing credit for the work he already had done as well as the opportunity to take classes at night and online while working full-time.
"Life was busy as my wife, Mentora, and I had just finished building our own home in 2004-2005, and we were looking forward to the birth of our first-born daughter in October 2006," he recalled. "Returning to school at the age of 35 was a big-time commitment."
His Trine degree gave him the opportunity to accept the position of general manager at Modern Door in 2011.
In his current role, he continues to work with the purchasing team while overseeing about 150 employees in the company's manufacturing plant, which produces standard and custom steel commercial and agricultural doors, ridge vents, cupolas, post-frame fasteners and more. His responsibilities include evaluating material and labor costs, sales and operations planning, managing new product launches, continuous improvement, supporting team members in overseeing department functions and administering new product development initiatives and process design improvements with the engineering team.
"New engineering innovations and design are key elements in advancing forward as a company and staying ahead of the competition," he said. "Our talented team of engineers and tool and die makers make much of our innovation possible."
He encourages anyone looking at continuing education to consider what Trine has to offer.
"A few years of quality training can yield great dividends in achieving one's life career goals," he said.