Morgan McKinley Recruiting
Toranomon, Minato, Tokya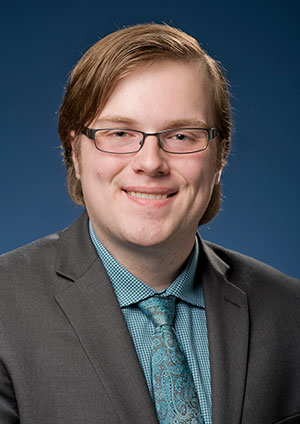 Kevin Jaworski felt it was critical to get an internship between his freshman and sophomore years in order to build on the general skills he had learned and boost his resume. The Auburn, Indiana, junior majoring in management decided to combine that with a life goal of travelling overseas.
Attracted to East Asia's history, economy and culture and already learning Japanese as a hobby, Kevin sought out an internship in Japan. He contracted with an internship recruiting firm and eventually earned a spot with Morgan McKinley, a recruiting and staffing company.
"Making the decision to pursue an international internship, especially as a freshman, was an easy one. I thought at first I would be denied employment, and would instead pursue a local part-time job in my hometown," he said. "Once I passed the interview process, however, I was faced with the realization that I had actually done it."
During a month and a half in Japan, he worked as a junior recruiter, contacting hundreds of clients and job-seekers, writing and posting job descriptions, performing research, and translating documents into English.
"My experience in Japan opened me up to more international opportunities. I may pursue another international internship or even international employment upon graduation."- Kevin Jaworski
"I made sure to give the job my all, and I performed very well," Kevin said. "My work contributed valuable candidate contacts and industry information to the company. I improved my networking skills, learned technical skills for the recruiting industry, and honed my communication skills for the international workplace."
"My experience in Japan opened me up to more international opportunities. I may pursue another international internship or even international employment upon graduation."