BS in Business Administration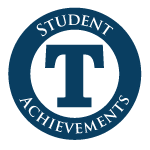 The Bachelor of Science in business administration – Business Administration is designed to provide a foundation for a career in a wide variety of business disciplines. You'll gain knowledge and experience in business fields including management, marketing, and accounting making you a well-rounded graduate.
The Business Administration major includes additional content in management, marketing, accounting and finance. This degree is excellent preparation for careers in entrepreneurship, small business or non-profit management. Since this is a relatively general concentration, this major is also good for students who may be undecided on a specific business major.
A career in Business
You might not know what you want to do, but you know that it's a business life for you. The BSBA degree will help you develop your managerial skills, communication skills and business decision-making capability through case studies, internships and networking with area business leaders. You'll be ready to join the business community with skills to make you successful.