BS in Criminal Justice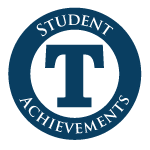 While many colleges and universities offer "quick courses" in select areas of criminal justice, such as basic police courses, the bachelor of science with a major in criminal justice program teaches criminal law, psychology and the academic base needed to pursue a career in criminal justice or law school.
Our program is not a "Cop Shop" (courses focusing strictly on a career as an entry-level police officer), nor is it strictly theoretically based.
Our program is a mix of practical knowledge taught by current professionals in the field (judges, lawyers, coroners, law enforcement officers, and administrators) and theory.
The Experience
Our criminal justice major also has a strong psychology component. Trine currently is one of the only undergraduate programs in the U.S. to specialize in forensic and correctional psychology.
We also offer criminal justice concentrations for law enforcement, agency administration and psychology, all of which allow you to be prepared to start your career path right after graduation and move up the ranks quickly.
Further, the criminal justice program has a strong student-to-student support system, the American Criminal Justice Association (ACJA)
The ACJA has monthly meetings, where professionals in the field speak and recruit, a mentoring program for underclassmen, a yearly symposium, and a handgun competition team, which competes nationally and regionally.
The Results
The criminal justice program will provide students with:
a broad base of knowledge of human behavior.
knowledge in the study of law, history, government and psychology to facilitate entry into advanced professional careers.
experience in the day-to-day requirements of practitioners in their chosen fields through internships
understanding of ethical behavior patterns demanded in professional conduct.
skills necessary for good citizenship.