Lou Holtz draws full house at Trine's T. Furth Center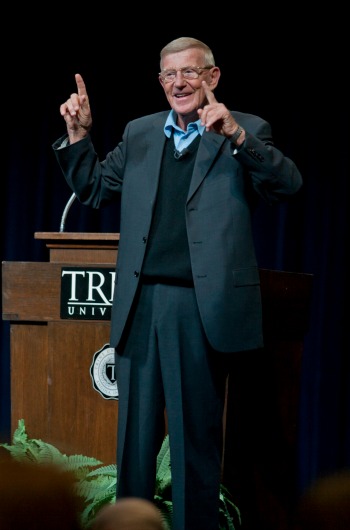 Legendary coach and Trine University trustee Lou Holtz was met by a full house at the T. Furth Center for Performing Arts on Friday morning (March 27).
Holtz shared his three rules for success:
Do the right thing.
Do everything to the best of your ability with the time allotted
Show people you care.
"I have never needed a fourth rule," Holtz said. "Whether leading a football team or your own life -- they've never let me down."