MSL grad tabbed for Ivy Tech leadership position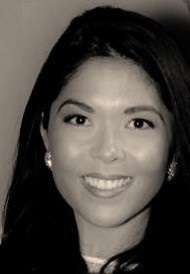 SOUTH BEND ─ Ivy Tech Community College recently announced Sarah Rice as the new executive director of resource development for its North Central region, effective Monday, Jan. 30.
Rice graduated from Trine University with a Master of Science in Leadership in December 2014. She also has a Bachelor of Arts degree from Western Michigan University.
Rice currently serves as the director of early college Programs for the region, which covers South Bend, Warsaw and Elkhart County campuses. She has been with the college since 2010, spending time in admissions and dual credit/K-12 initiatives.
"It is an absolute privilege to serve in this new role at Ivy Tech Community College North Central," Rice said. "I am excited to expand on our current relationships and partnerships as well as cultivate new ones to better support our students, faculty, and staff. This support is critical to building a stronger community, one that I am so honored to be a part of."
Rice has been instrumental in helping forge partnerships throughout North Central. She had successfully helped launch 11 early college programs with area high schools, boosted dual credit enrollment by 5,000 and established a joint venture with Kessington Machine Products, where high school students achieve college credit at the industry site.
"She will have the privilege of leading a strong team in Resource Development in the North Central region," North Central/Northwest Chancellor Thomas Coley said. "The North Central Resource Development team has a strong foundation on which to grow friends and benefactors through a culture of philanthropy in the region."