Men's volleyball returning to Trine in 2018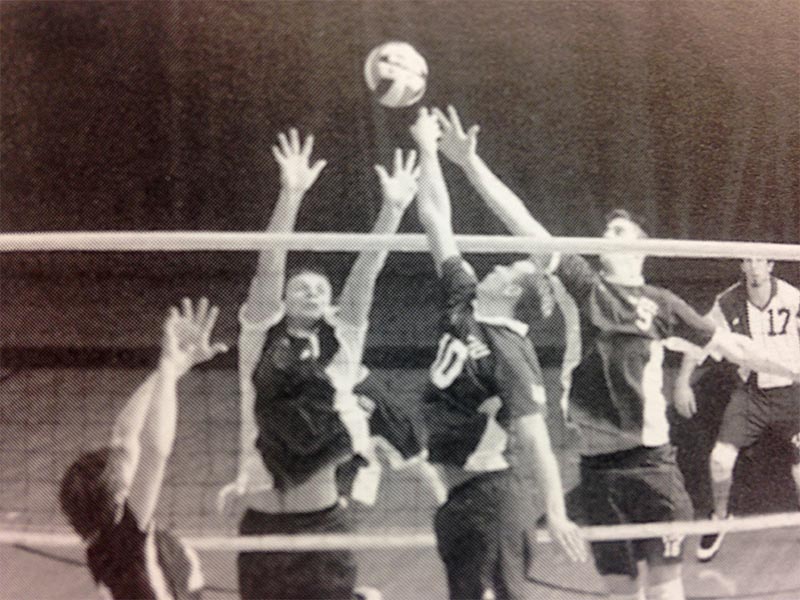 Men's volleyball will return to Trine University as a varsity sport in 2018.
The return marks the first time the university has sponsored men's volleyball since 2002. It originally began as a club sport at Trine, then Tri-State, in 1990, and became a varsity sport in 1991. The Thunder won the MIVA/NAIA Championship in 1998.
"We are excited to revive the men's volleyball program at Trine University and look forward to welcoming a new group of athletes to campus," said President Earl D. Brooks II, Ph.D. "The continued growth in our athletic programs mirrors and contributes to the overall growth of our university and adds to the vibrancy of campus life here at Trine."
Trine will compete as a member of NCAA Division III. The university will be one of four schools in Indiana to offer varsity men's volleyball competition at the collegiate level. The Thunder will be the only NCAA Division III men's volleyball program in the state.
"Men's volleyball gives Trine another avenue of competition for our student-athletes in a sport that is growing across NCAA Division III," said Matt Land, athletic director and assistant vice president of athletics at Trine. "This is an exciting time for our athletic department and we expect men's volleyball to be a big part of that moving forward."
Last season there were men's volleyball programs at 82 NCAA Division III institutions. There are eight NCAA Division III affiliated conferences that include men's volleyball. Six schools competed as independents. Michigan Intercollegiate Athletic Association members Adrian and Olivet each field men's volleyball teams, though the MIAA does not include men's volleyball as a varsity sport.
Conference membership for the Trine program is pending and will be announced at a later date. A national coaching search is underway.
The return of men's volleyball continues a trend of impressive growth in Trine's athletic department. The 2017-18 school year will see men's and women's NCAA Division III hockey, ACHA men's Division II hockey, women's triathlon and men's and women's club bowling begin competing at the university. An esports program also will launch in fall 2017.
Photo: The Tri-State University men's volleyball team competes in a file photo.