Trine alum honored by Toledo engineering society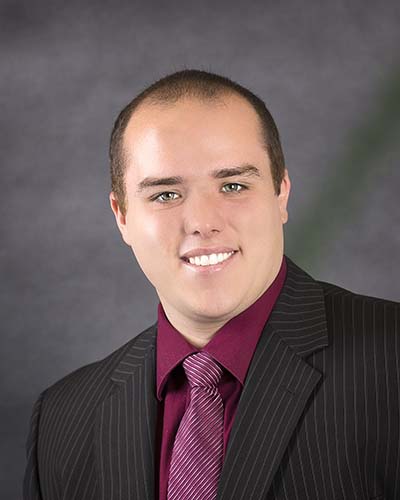 TOLEDO, Ohio — A Trine University alumnus was honored earlier this year as the 2017 Toledo Area Young Engineer of the Year.
Nick Savage 2011 BSCE received the award Feb. 20 at the Toledo Society of Professional Engineers' annual Engineer of the Year Luncheon. The award is given to a member of the society 35 years old or younger, based on involvement with the TSPE and other professional societies, experience and civic and humanitarian activities, among other criteria.
"Even being nominated is an honor," Savage said. "When I found out I would be receiving the award I was both excited and humbled. Being honored by your peers is a truly great feeling."
Savage has served the past four years as a structural design engineer at Mannik & Smith Group (MSG) in Maumee, Ohio. Among the projects he has worked on are the State Route 64 Maumee River Crossing Project in Waterville, Ohio, and the Central Avenue and I-75/US 23 single point urban interchange in Toledo.
Savage serves as a trustee for the Toledo Society of Professional Engineers and a member of the National Society of Professional Engineers. He also represented MSG in the "Engineer for a Day" program that offers high school students interested in engineering an introduction to the field.