Alumnus named Troyer Group president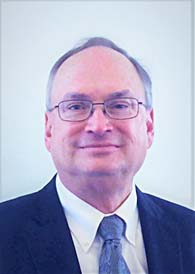 MISHAWAKA — LeRoy Troyer, chairman, and the Troyer family proudly announce that John E. Leszczynski has been named the new president of Troyer Group. Previously, John served as the senior vice president and brings a wealth of experiences and qualifications.
A 1975 civil engineering graduate from Trine University and MBA graduate from Indiana University South Bend, Leszczynski worked for the city of South Bend for 22 years, 17 of which he was the director of public works and city engineer. He was also chairman of the Board of Directors for South Bend Public Transportation Corporation (Transpo) for 10 years and is currently a member of the Board of Zoning Appeals and Area Plan Commission.
"John's life's work, experiences and values lend well to grow and lead the company into the future," commented LeRoy Troyer, FAIA, founder and chair of Troyer Group.
Recently celebrating 20 years with Troyer Group, Leszczynski has been instrumental in the continued success of the firm, growing his team from two to 27 persons, with significant growth the past four years.
"John's been through challenging and rewarding times, understanding the importance of client services, professionalism, and honesty and integrity to all we work with," the company said in a statement. "His strong business acumen coupled with his ability to influence and offer strategic directions are key qualities for continuing the momentum at Troyer Group."
"LeRoy Troyer has built the Troyer Group on a solid foundation. I look forward to working with my fellow team members to grow the tradition of quality work with a focus on what's best for our clients," Leszczynski offered.
About Troyer Group: Founded in 1971 as a full-service design firm, Troyer Group has since evolved as professionals in civil engineering, landscape architecture, transportation, structural engineering, master planning and urban planning. From large destinations to municipalities, from healing environments to environmental stewardship, from transportation projects to active recreation, Troyer Group seeks to make a positive economic, environmental and social impact. It is this broad expertise that has enabled the company to help its clients be more successful for nearly half a century.