Play ball! Trine student interns with WV team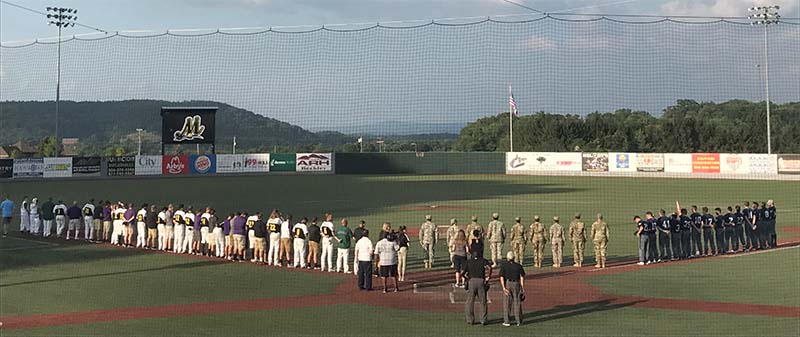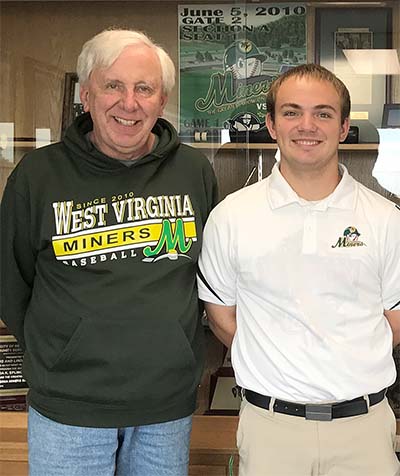 A Trine University junior's love of baseball led him to a summer internship with a West Virginia baseball team.
Ben Vigliarolo, a communication major from West Bloomfield, Michigan, served as a digital marketing intern for the West Virginia Miners in Beckley, West Virginia. An amateur wooden-bat team made up of college athletes who have NCAA eligibility remaining, the Miners play a 60-game schedule each summer. A number of former Miners have gone on to play professional baseball.
The internship came about when Bill Maddock, associate professor in the Ketner School of Business, contacted Vigliarolo's faculty advisor, Justin Young. Vigliarolo talked to Maddock more, then emailed a resume and was awarded the internship.
"I love baseball and working in baseball is something I want to do when I am older," he said. "I want to work as a broadcaster, and the internship gave me the opportunity to gain experience in broadcasting as well as other areas."
Vigliarolo's duties varied depending on the needs for each game. He provided play-by-play for road games, updated social media and produced videos for the team. He also filled in when needed by operating the Jumbotron and assisting with public address announcing and on-field games.
"My favorite memories are just being able to spend time with the players and coaches and develop friendships that extend beyond the field," he said. "I loved being able to connect with the players and coaches on a personal level. I felt like I was part of the team."
The highlight of his summer was calling play-by-play when the Miners clinched a spot in the Prospect League playoffs.
"It was very exciting to see the Miners clinch and I was grateful I got to witness it," he said.
Besides giving him a portfolio of video work and the opportunity to do play-by-play, Vigliarolo said the internship gave him a look at the day-to-day experience of operating a baseball team.
"Hopefully, I will be able to apply my experience to my future career," he said.
Photos: At top, more than 2,800 people attend the West Virginia Miners game on July 3. Middle, the team recognizes members of the military on the field during Military Approeciation Night. Bottom, Ben Vigliarolo, right, is pictured with his supervisor, Jim Holland, director of marketing for the West Virginia Miners.