Sport Management Alumni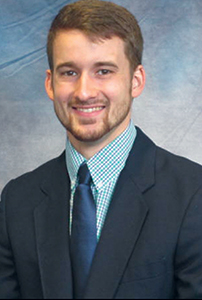 Zach Mathews
Class Year: 2016, Sport Management
Employer: Account Executive, Tampa Bay Buccaneers
Accomplishments at Trine: Men's Lacrosse
Under his direction, the Trine University Lacrosse team started an annual fund raiser for Rett Syndrome called the Brooklyn Strong Game. Named after a local girl who suffers from the disease, this event brings awareness to our community of how this disease affects all of us.

Zach is a good example of how the academics at Trine University correlate with the real world. After writing his senior capstone on "How do you sell Ice Hockey in a climate where the ice melts?", he landed a position with the NHL Arizona Coyotes in ticket sales. He recently accepted a position with the Tampa Bay Buccaneers as an Account Executive.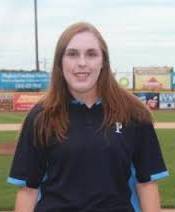 Meghan Madson
Class Year: 2014, Sport Management
Employer: Executive Assistant, MiLB, the Offices of Minor League Baseball
Accomplishments at Trine: 2014 ACBSP Outstanding Student Leadership Award, 2014 Outstanding Sport Management Major of the Year, Delta Mu Delta Honor Society member, Pi Eta Sigma National Honors Society and Sigma Alpha Pi
Meghan works for the offices of Minor League Baseball in St. Petersburg, Florida. She previously worked for Cal Ripken and the Aberdeen Ironbirds and the Hudson Valley Renegades. She did her internship for Princeton Rays Baseball in Princeton, West Virginia. Meghan has transformed her love for baseball into her career.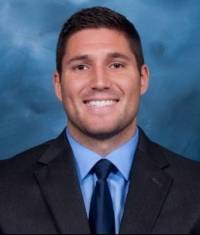 Tony Miranda
Class Year: 2014, Sport Management
Employer: Manager-Client Services, Indiana University Sports
Accomplishments at Trine: Captain and Letterman of the Trine University Football team. He also served as a Resident Advisor for Student Life.
Tony now spends his time promoting Indiana University Sports. Upon graduation he started with the Indianapolis Motor Speedway, moved on to work for the Indiana Pacers. His leadership skills as a football player have helped him build his career in sports.


Brandon Ringeisen
Class Year: 2012, Sport Management
Employer: Premium Sales Account Executive, Atlanta Falcons
Accomplishments at Trine: 2012 Outstanding Sport Management Major of the year, Captain of the Football Team, Letterman
Brandon upon graduation transitioned his internship with the Fort Wayne Mad Ants to a position with the Atlanta Hawks of the NBA. After a year with that organization he used his engagement skills to land a position with the Atlanta Falcons of the NFL. After a year with the Falcons he left to work for the Minnesota Vikings in the selling of their new stadium only to be asked back recently to work for the Atlanta Hawks again. His road to success is an example of how good performance in one job leads to another job at a higher level.