Upcoming Events
Seating map | Parking | Hotels |

|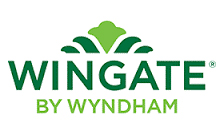 Wingate by Wyndham
Gordon Lightfoot
August 15, 2021 - 8 p.m.
After more than 50 active years of hit song making and international album sales well into the multi-millions, it's safe to say that esteemed singer-songwriter and musician Gordon Lightfoot resides with some very exclusive company atop the list of all-time greats. His song catalog is incredibly vast and includes such immortals as "Early Morning Rain," "If You Could Read My Mind," "Carefree Highway," "Sundown," and "(That's What You Get) For Lovin Me".
Celebrating his 80th birthday, this year is special for the legendary artist, who has announced plans for a cross-country USA tour entitled "GORDON LIGHTFOOT: 80 YEARS STRONG TOUR". The tour will feature his well known hits as well as some deep album cuts for the die-hard fanatics. All of which are woven together with some of Lightfoot's own behind the scenes stories and personal anecdotes about his historic 50-plus-years musical career and his 80 years of life. The event is sure to be a great thrill for live audiences and anyone who enjoys hearing great music and seeing a living legend in person.
Ticket Prices: $45, $60, $70
---
Tusk
August 28, 2021



Tusk is the number one Tribute to Fleetwood Mac in the world, bar none. No fancy tricks, no gimmicks, just five musicians recreating the music of Fleetwood Mac to perfection with note for note renditions that no other Fleetwood Mac tribute on the touring scene today can come close to duplicating.
---
Tanya Tucker
September 3, 2021



A defining voice of music and a modern-day legend, two-time 2020 GRAMMY® winner Tanya Tucker continues to inspire artists today. Born in Seminole, Texas, Tanya had her first country hit, the classic "Delta Dawn," at the age of 13 in 1972. Since that auspicious beginning, she has become one of the most admired, influential artists in country music history, amassing 23 Top 40 albums and a stellar string of 56 Top 40 singles, ten of which reached the No. 1 spot on the Billboard country charts.
---
Building 429
September 10, 2021



Since the release of its debut album in 2004, Building 429 has garnered widespread popular and critical acclaim, receiving numerous accolades while delivering lyrically driven, anthemic hit songs with a consistent message of hope along with high-energy concerts in sold out venues internationally. The band has received multiple nominations and awards including the 2013 GRAMMY nomination for Best Contemporary Christian Music Album for 'We Won't Be Shaken, which debuted at No. 1 on Billboard's Christian Albums Chart.
---
The Mersey Beatles
October 9, 2021



Born on the banks of the Mersey River, The Mersey Beatles have rocked sold-out audiences around the globe since 1999. The world's most authentic and only Liverpool-born Beatles Tribute Band, The Mersey Beatles were the resident band for more than a decade at the world famous Cavern Club, where the Beatles got their start. Experience their natural Liverpool accents, wit and charm!
---
The Lettermen
December 3, 2021 - 8 p.m.



The dictionary defines harmony as 'a combination of musical sounds considered to be pleasing'. The music world could define harmony as 'The Lettermen'. The Lettermen have over 75 albums - numerous certified gold - and a myriad of hits including 'When I Fall in Love', 'Come Back Silly Girl', 'Theme from a Summer Place', and many many more.
Doors open at 7pm. Ticket Prices: $25, $35, $45
---
Orleans
March 12, 2022



Orleans has performed live nearly every year since 1972, always with at least half the original members. They do it the old-fashioned way – they sing and play their own stuff. Their oldest fans are bewildered and amazed at the fact that they still sound as good as (or even better than) ever … especially their vocals! Younger fans are simply impressed. Everyone agrees - these guys "still have it".


Free Concert Series and Special Events:
Angola's Got Talent, June 26, 2021, 6 p.m.
Music Americana, July 2, 2021
Angola Arts Festival Pageant, July 24, 2021
Global Leadership Summit, August 5-6, 2021
Trine University Orchestra and Choir, Oct. 24, 2021
Trine University Jazz Ensemble, November 14, 2021
Trine University Orchestra and Choir, Christmas Concert, Dec. 5, 2021
Steuben County Festival Choir Presents "Messiah," Dec. 12, 2021
Trine University Wind Ensemble, February 27, 2022
Trine University Jazz Ensemble, April 23, 2022
Trine University Orchestra, April 24, 2022
Trine University Choir, April 30, 2022
Trine University Wind Ensemble, May 1, 2022
---
Dates and times are subject to change.