Upcoming Events
Seating map | Parking | Hotels |

|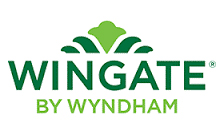 Wingate by Wyndham



Rescheduled concert Thursday, April 2, 2020
Gordon Lightfoot -7:30pm
After more than 50 active years of hit song making and international album sales well into the multi-millions, it's safe to say that esteemed singer-songwriter and musician Gordon Lightfoot resides with some very exclusive company atop the list of all-time greats. His song catalog is incredibly vast and includes such immortals as "Early Morning Rain," "If You Could Read My Mind," "Carefree Highway," "Sundown," and "(That's What You Get) For Lovin Me".
Celebrating his 80th birthday, this year is special for the legendary artist, who has announced plans for a cross-country USA tour entitled "GORDON LIGHTFOOT: 80 YEARS STRONG TOUR". The tour will feature his well known hits as well as some deep album cuts for the die-hard fanatics. All of which are woven together with some of Lightfoot's own behind the scenes stories and personal anecdotes about his historic 50-plus-years musical career and his 80 years of life. The event is sure to be a great thrill for live audiences and anyone who enjoys hearing great music and seeing a living legend in person.
Purchase Tickets. Doors open at 6:30pm. Ticket Prices: $45, $60, $70
---

Saturday, November 2, 2019

Hotel California - A Salute to the Eagles - 8 pm
For more than two decades, Hotel California has touched the hearts of fans all over the world, by faithfully and accurately reproducing the Grammy award winning sounds of the Eagles. See how a spirited blend of originality and the pursuit of excellence have taken Hotel California to a level of international recognition normally reserved only for gold and platinum recording artists.
Each concert presents an exciting, showcase of The Eagles megahits such as "Take it Easy" "Heartache Tonight" and of course "Hotel California" as well as selected titles from the solo works of Don Henley, Glen Frey, and Joe Walsh. The magic and mystique of this truly timeless music is as powerful as it is captivating.
Join us now on a trip down a dark desert highway, feel the cool wind in your hair, and experience Grammy award winning sounds. Relax, it's time to check into the Hotel California.
Purchase Tickets. Doors open at 7 pm. Ticket Prices: $25, $35, $45
---

Thursday, December 5, 2019

Wizards of Winter - 7 pm
A holiday rock event for the whole family featuring former members of the Trans-Siberian Orchestra, Rainbow, Blue Oyster Cult, Ted Nugent, The Irish Tenors and more. Wizards of Winter will perform a holiday rock opera titled "The Christmas Dream". Join them on a musical journey inside a snow globe in search of the true meaning of Christmas.
Purchase Tickets. Doors open at 6 pm. Ticket Prices: $30, $40, $50
---

Sunday, December 15, 2019

Fort Wayne Philharmonic - Holiday Pops - 2 pm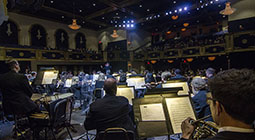 A holiday tradition, the Philharmonic's annual Holiday Pops features traditional and contemporary holiday favorites loved by all. It's the perfect way to get everyone in the festive spirit both young and old alike.
Purchase Tickets. Doors open at 1 pm. Ticket Prices: $35, $40, $45
---
Sunday, December 22, 2019
Handel's Messiah - 2 pm
For the 9th season, the Steuben County Festival Choir presents Handel's Messiah. Accompanied by full orchestra and organ, the choir joins together again to perform the most performed piece of music in the Classical repertoire in a centuries old tradition. Join us again for a great afternoon of music and enhance your Christmas season!
Purchase Tickets. Doors open at 1 pm. Ticket Prices: $10


Free Concert Series/Special Events:
Trine University Music Department Concert Season 2019-2020 :
Oct. 27, 3pm Chamber Orchestra & University Choir
Nov. 10, 3pm Jazz Ensembles
Dec. 8, 3:30pm Christmas Concert - Chamber Orchestra & University Choir
Feb. 23, 3pm Wind Ensemble
April 18, 3pm Chamber Orchestra
April 25, 3pm University Choir
April 26, 3pm Wind Ensemble
May 2, 9:30am Pre-Conmemcement Wind Ensemble
---
Dates and times are subject to change.