Tino Martinez delivers ball for Thunder football home opener Sept. 3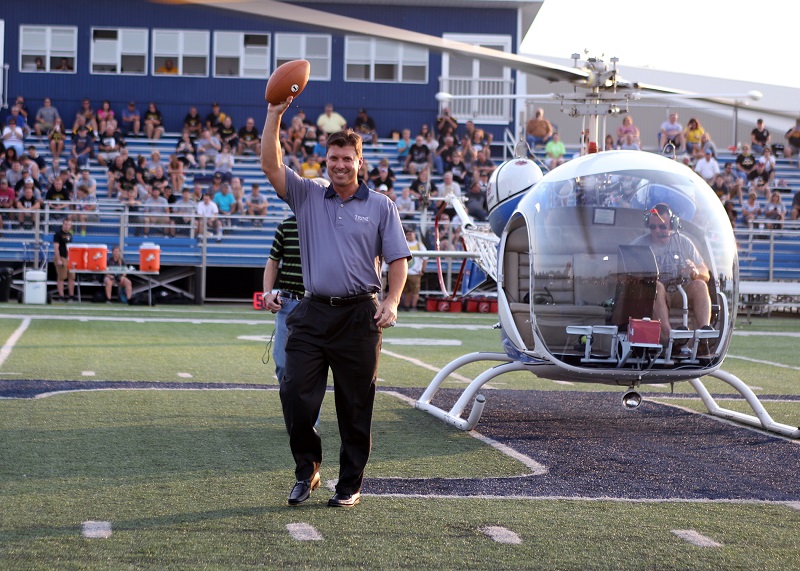 SEPT. 4 -- Former Major League Baseball star Tino Martinez exited a helicopter amid a roar of cheers when he delivered the football Thursday evening for Trine's home opener against rival Manchester. With new head coach Troy Abbs at the helm, Trine defeated the Spartans 38-14 in a game under the lights of Zollner Athletic Stadium. The Thunder returns to action at 2 p.m. Saturday, Sept. 12 when the team plays at North Central (Ill.). Martinez spoke to a full house Wednesday evening when he also answered numerous questions during Trine's Distinguished Speaker Series at Ryan Concert Hall, T. Furth Center for Performing Arts.
Photo by Lindsey Mechalik, associate sports information director/multimedia specialist.