Choose from three criminal justice specializations
The Bachelor of Science with a Criminal Justice Major program teaches criminal law, psychology and the academic base needed to pursue a career in criminal justice or law school. Police, fire, EMT academy training and military experience may apply as prior learning credit to this degree program. You will learn a strategic mix of practical knowledge taught by current professionals in the field (judges, lawyers, coroners, law enforcement officers, and administrators) and theory.
You also have an option to earn graduate credit toward Master of Science with a major in Criminal Justice while working on this bachelor's degree. Through this combined degree program, you can finish both degrees in just four years and save up to $8,625!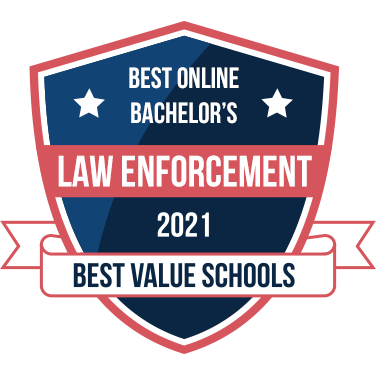 Ranked #6 by Best Value Schools with their
Best 15 Online Bachelor's in Law Enforcement in 2021.

The Experience
As a student earning this online B.S. in Criminal Justice, you will benefit from the strong psychology component of this program. You can choose from three criminal justice concentrations: criminal justice professional, psychology and Indiana law enforcement, all of which allow you to start your career path right after graduation and move up the ranks quickly.
The Results
Graduates who earn Trine University's B.S. in Criminal Justice receive an academic base to go on to a career in criminal justice or even to law school. This online degree also prepares you for more advanced educational opportunities such as a Master of Science in Criminal Justice.