Office of Dual Enrollment
Mission:
Trine University Dual Enrollment promotes college-level intellectual and personal development for high school students through dual credit and college preparatory opportunities, preparing students to graduate from high school, transition into higher education, and to succeed, lead and serve their communities later in life. To achieve this mission, our dual enrollment students receive high quality learning opportunities provided by certified high school instructors at their local high school or through Trine's own university faculty.
Vision:
Trine Dual Enrollment will be recognized as a premier provider for high quality dual enrollment education for high school students.
About Us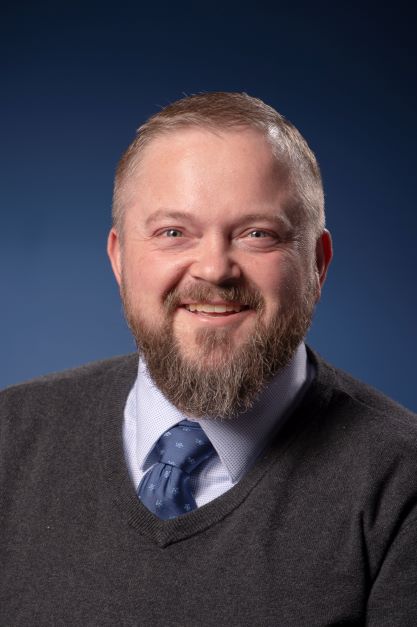 I started my career in public education teaching 7th grade social studies through AP and dual credit US History, I also served as a public-school administrator. What excites me about working with Dual Enrollment, and education in general, is the opportunity help facilitate and provide next level learning experiences to students. As a former teacher and administrator, it was always a great feeling to help students achieve their goals in and out of the classroom; and now getting to help them achieve at a collegiate level is more exciting. I am excited and proud to be a part of Trine University's Office of Dual Enrollment.
Jonathan Baker ~ Director of Dual Enrollment
I am the Assistant Director of Dual Enrollment at Trine University. I started my career as an ESL (English as a Second Language) teacher, teaching in Mexico, South Korea, and the U.S. Throughout my career, one of my goals has been to prepare people for the next part of their lives. I am dedicated to this mission and I am glad that I can do this for high school students who are transitioning onto their next stage of life here at Trine. Since I began in 2019, I have enjoyed working with school administrators, teachers and students themselves. It has been very interesting to see the growth in online learning and I am excited to see what might be next for students in our program.
Graham Reeves ~ Assistant Director of Dual Enrollment
I am a Design Engineering Technology major here at Trine University. I grew up in Fairmount, Indiana, where I attended high school and did wrestling, football, band, and coached a youth wrestling team. I am currently working as the Student Aid for the Office of Dual Enrollment. I chose to attend Trine because of the personal touch I felt they provide. I really enjoy the small class sizes because I feel like I am more than just another student. I feel that each professor cares about their student's education and wellbeing. As a Trine Student, I am provided with many academic and social opportunities that will provide me with the right knowledge and skill set in the workplace after graduation.
Michael Rich ~ Student Aid