Home to basketball, esports and bowling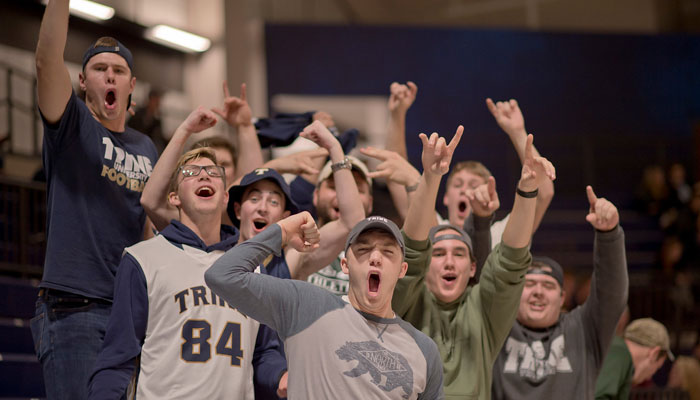 The new 3,500-seat athletic and event center is the home to men's and women's basketball, bowling and esports. Also included is a fitness center, golf pro shop, banquet room, outdoor patio, training room, alumni suite, Trine University Athletic Hall of Fame, and offices.
The MTI Center opened on January 3, 2018 and is located at 1215 Thunder Drive, Angola, IN 46703.
Athletic Links:
Women's Basketball
Men's Basketball
Game ticket info
---

Esports
Trine University launched an esports program in the fall of 2017. Esports events involve competitive multiplayer online video gaming. Trine University's team competes in Riot Games' League of Legends, Counterstrike, CS:GO, DOTA 2 and Rocket League.
Athletic Link:
---

Bowling Teams
Trine University added men's and women's intercollegiate bowling teams in 2017. The bowling teams compete at the club level. National and league affiliations are in the process of being determined and will be announced at a later date.
Athletic Links:
---

Golf
Zollner Golf Course is an 18-hole championship golf course with beautiful landscaping, undulating fairways, and hilly terrain. Open to the public, the course is also home to the Trine men's and women's golf teams.
Players are able to book their tee time online, by calling 260-665-4269 or by stopping into the Pro Shop on the lower level of the MTI Center. The Pro Shop is accessible from both inside and outside the MTI Center.
Athletics